USDMXN is coming down as expected last week (CLICK HERE), now breaking 19.43 decisively as the Bank of Mexico's lift rates from 9.25 to 10% as expected, while on other hand US inflation is coming down. So it's a double win for bears on USDMXN which are in full progress now in wave 3 with support around 19.00. Resistance on rally is at 19.43 and the trendline.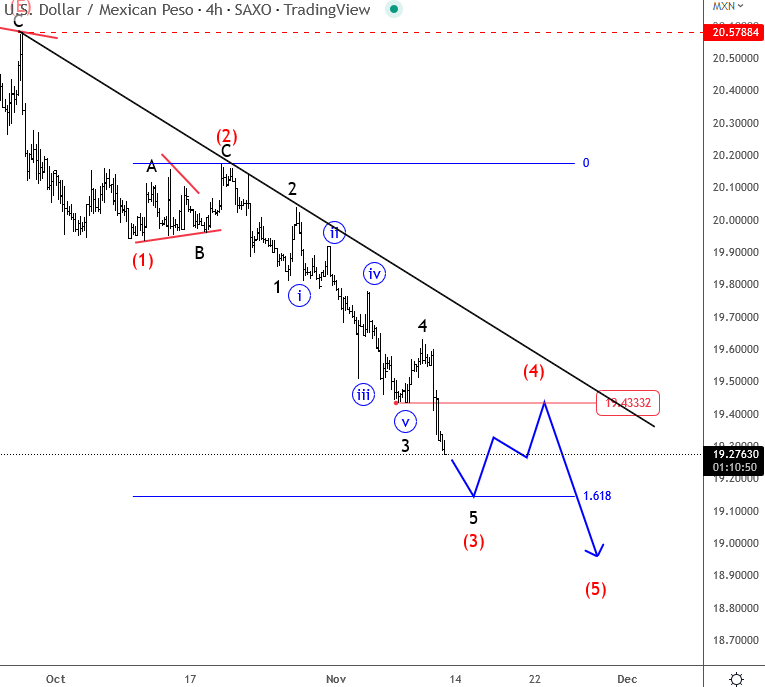 We have been bearish on USDMXN for a while and looking even for 18.50  pandemic level on a biger picture. Below that is 17.33. we cover these in our video below already back on October 10. CLICK HERE
You can read an interesting article about central banks and inflation HERE.