Nov 08 2022 update
USDMXN remains bearish and it's now in a sharp intraday decline about we have been warning in the past. We see pair now breaking the trendline support and its falling below the important 19.70 level. This may cause more weakness as a higher degree bearish triangle can come to an end. In fact, MXN has been one of the strongest even when USD was up vs GBP, AUD and NOK . So if these are ready to gain, or at least make a pullback, then we think that USDMXN can easily come much lower. Check where USDMXN is despite DXY bull run in the last 12 months. A bearish HS pattern also signals for more weakness on USDMXN .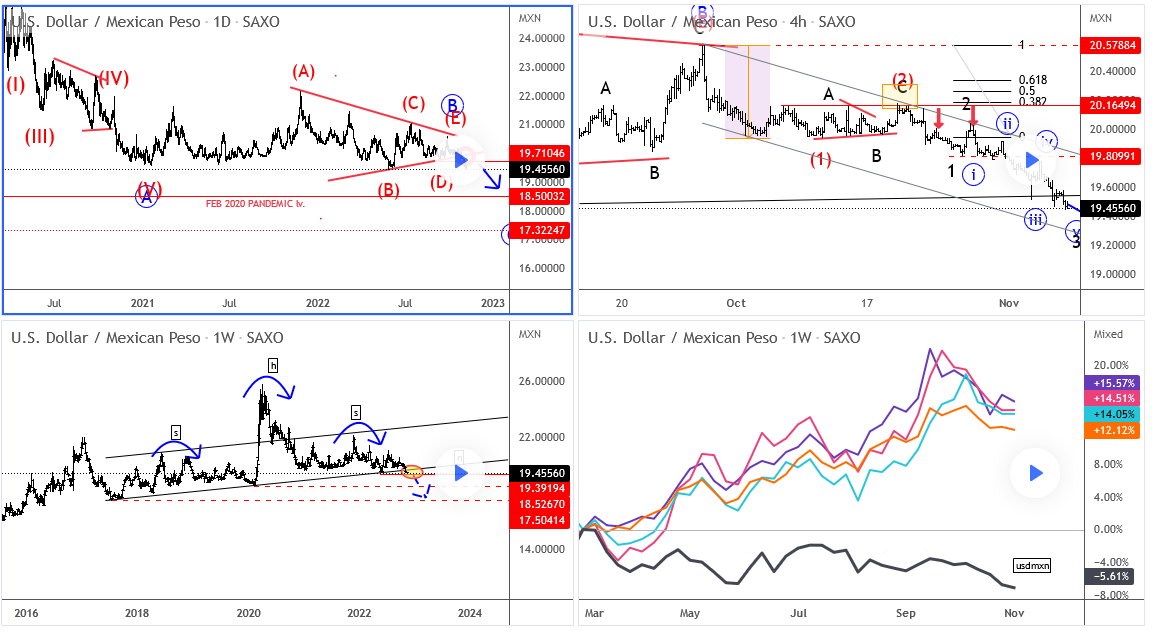 Nov 03 2022
USDMXN remains bearish and it's now in free fall as we have been warning about in the past. And now that is breaking below 20 region, there can be easily room for more downside pressure within a projected five-wave cycle. Currently it looks to be still trading in the middle of a higher degree wave (3).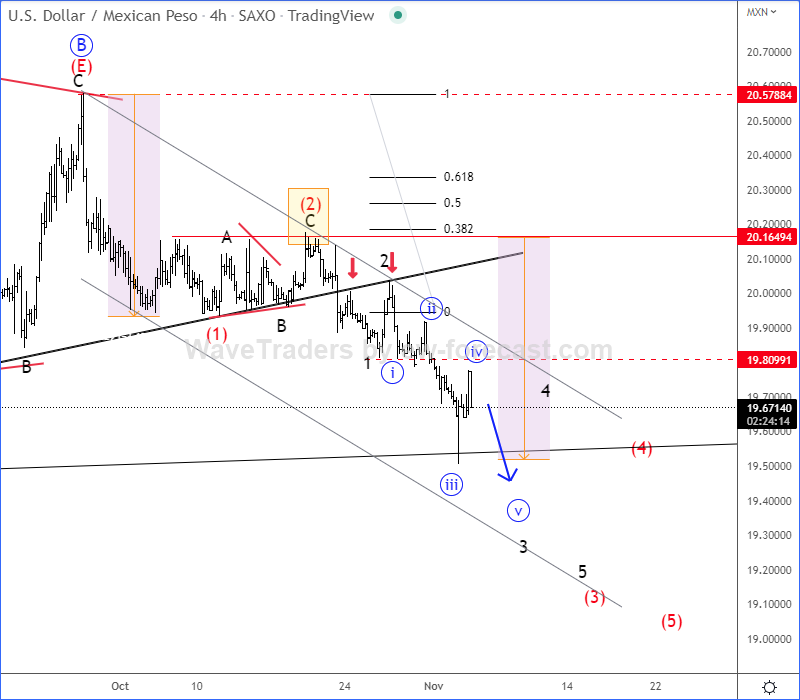 Technically speaking, USDMXN can go even back below 19 region, ideally towards 18-17 area, while it's trading below 20 level, just be aware of short-term pullbacks in 4th waves.
Happy trading!
GBPJPY currency pair might have topped. Check our chart HERE