Cable (GBPUSD) has five waves up from the lows, which suggest a bullish reversal from Elliott wave perspective.
Cable (GBPUSD) is making strong and impulsive recovery after a spike down to 1.0353 and we can clearly see a five-wave rally from lows, which in Elliott wave theory suggest more upside, but be aware of a three-wave A-B-C corrective pullback before the uptrend resumes.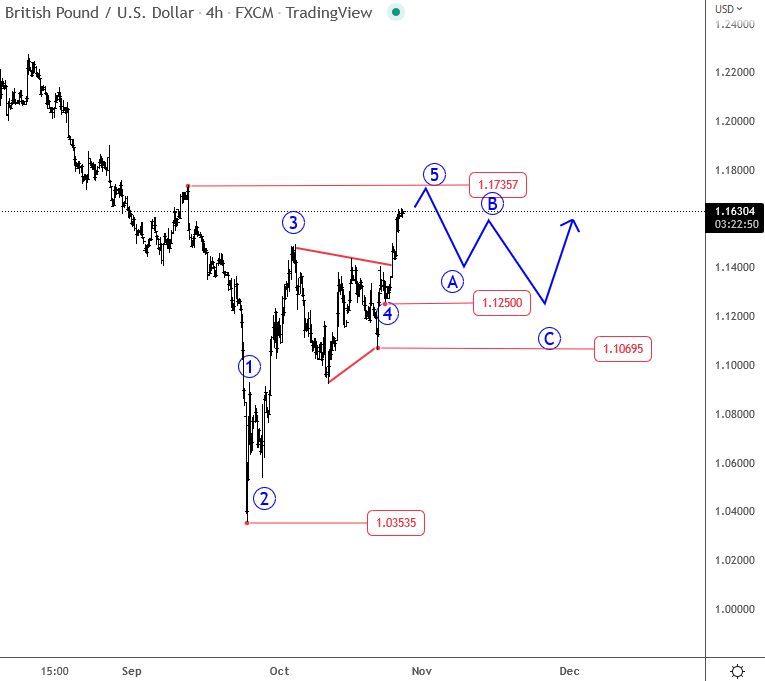 Technically speaking, Cable is now moving into 5th wave that can find a temporary resistance around 1.17 – 1.18 area, from where we should be aware of a corrective slow down in three waves A-B-C that can retest 1.1250 – 1.1000 support zone before we will see a bullish continuation.
In Elliott wave theory, after every five-wave impulse we can expect a correction in three waves A-B-C. So, in our Cable case, a five-wave rise from the lows actually indicates for more gains, but after a three-wave A-B-C correction.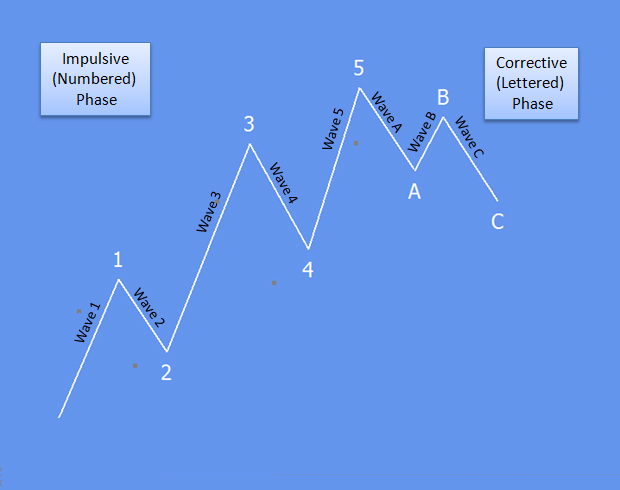 Interested in commodities? Check our latest Palladium article HERE