No matter what central banks do, inflation will persist, as it's only socially acceptable way out.
There is a beautiful irony in macroeconomics, a kind of intrinsic Minsky dynamic or Goodhart's universal law, which means that just when everyone thinks something is definitively true, it turns out to be spectacularly false. In fact, worse than that, wrong belief usually sows the seeds of its own destruction.
We see this most clearly in the long swings of the pendulum between fiscal and monetary policy. Just when the Keynesians think they've won the argument, they have to face their historic nemesis, stagflation. And when policymakers think they can solve all the world's problems with monetary policy alone, they always end up with some version of the liquidity trap. We also see these dynamics at a more detailed level.
If they ignore the banking system, as officials did in the early 2000s, they will find themselves in a banking crisis. Bank regulation strengthens the shadow banking system and institutional investors. Financial markets are viral. Control means distortion.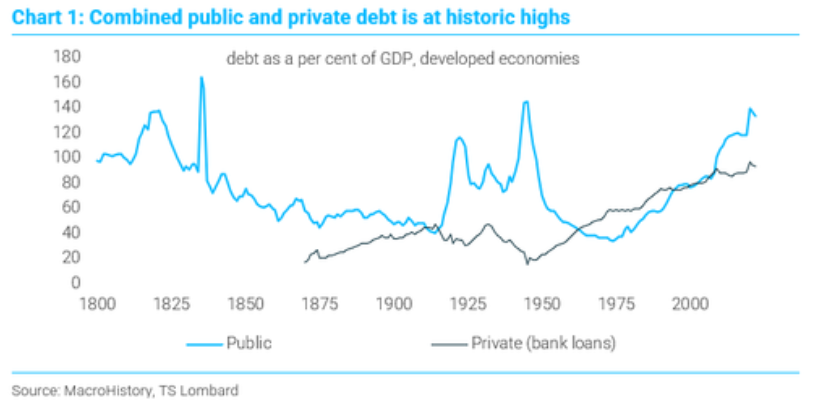 What happened in the last decade? The crisis of 2008 shocked everyone. As an industry, financial markets suffered a kind of collective post-traumatic stress disorder. Investors spent the next decade looking for black swans that never came. The euro crisis in 2010. The debt limit in 2011. The euro crisis again in 2012. Oil in 2014. China in 2014, 2016, and 2019, and again in 2021. Malmageddon in 2018.
What happened to the repos markets – which no one fully understood – in 2019? Sellside's economists analyzed each potential threat in excruciating detail, looking for that problem their clients feared most – "another Lehman moment". And policymakers reacted in the same hypersensitive way to any potential market threat. The authorities had their own PTSD to deal with. Nobody wanted to go back to the crisis of 2008, with chaotic market announcements and bailouts finalized at 4 am.
Now also, in the same way, central banks consider it unacceptable, so they aggressively raised interest rates as if their credibility depended on it. No central banker wanted a monetary failure case study. But governments will have different ideas. For elected officials, inflation is a "cost-of-living crisis" and a reason to provide new rounds of fiscal support — especially if/when central banks drive their economies into recession.
At every opportunity, central banks cut interest rates and added more QE. Deep down they knew these policies would do little to help their economies, but they appeared very effective in supporting asset prices. And with inflation showing no apparent signs of life, there was no real cost to this endless monetary lifeline.
What harm could he do? Inflation hasn't moved, in large part, because fiscal policy has been consistently, and blatantly, too tight. Only China – the only part of the world to weaponize its government budget – was able to move the global CPI index. But any brief burst of revival was quickly extinguished once the incentives were reversed.
When one looks back over that whole period, it feels like there was a certain inevitability to where we ended up – and where we're headed. Despite what some experts believed Japan-style deflation was never the end of policy choices. For most democratic societies, inflation is the only socially acceptable way out. We tried the "orthodox approach" to austerity last time. Now the "unorthodox approach" is calling us…
by Stavros Chanidis
Interested in cryptocurrencies? Check our Stellar – XLMUSD chart. CLICK HERE