Hello traders and investors, today we will talk about Tesla, in which we see pretty nice and clean bullish development from Elliott wave perspective.
As you can see, after we spotted 5th wave back in November 2021, Tesla made bigger, a higher degree A-B-C zig-zag corrective decline from the highs. Corrections usually retrace back to the former wave 4 and Tesla stopped exactly at the projected support, where we also see equal wavelength A=C. This is actually a textbook Elliott wave pattern.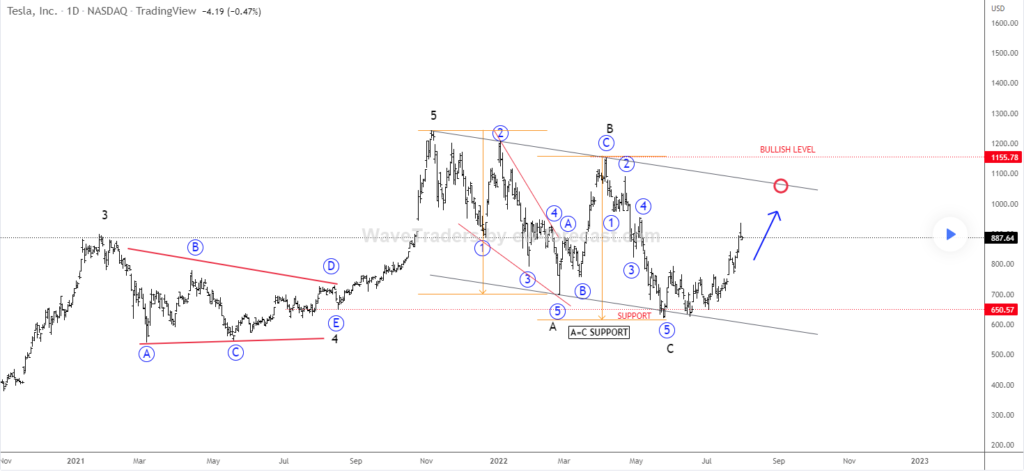 Well, with recent bounce and recovery away from projected support, seems like bulls are back in the game and we can easily expect more gains. Just keep in mind that bulls can be confirmed only if breaks above channel resistance line and 1155 region.
Happy trading!
Even cryptocurrencies are waking up. If you are interested, check our Ethereum chart HERE