Hello Crypto traders, today we will talk about Ethereum, its price action from a technical point of view, and wave structure from Elliott wave perspective.
The Crypto market is actually still at the lows, but Ethereum is one of the strongest cryptocurrencies for the last couple of weeks. It can be actually already turning bullish after it reached the projected strong support zone with equal wavelength A=C. So, we believe it's a quite important leading indicator, which suggests that Crypto market may have found the bottom.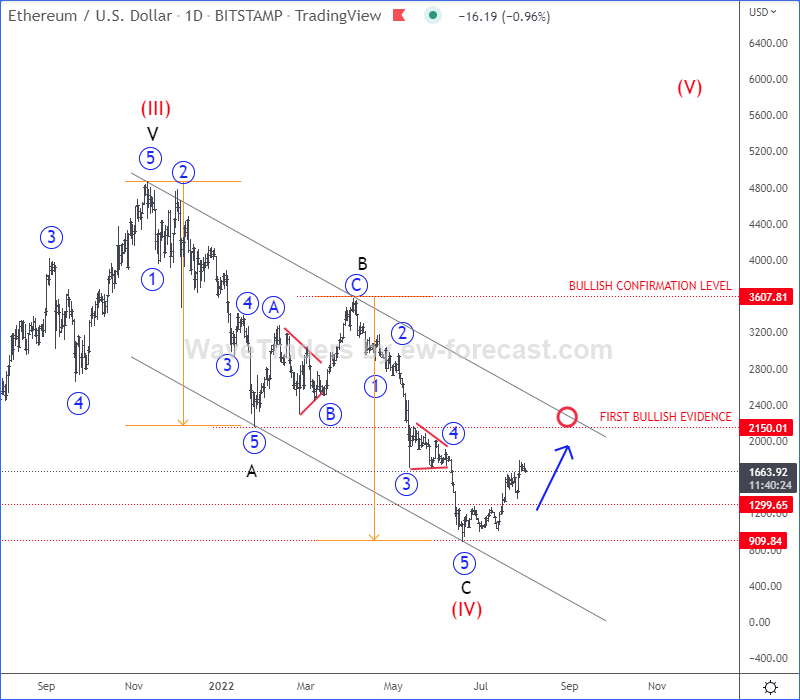 From Elliott wave perspective Ethereum made nice and clean A-B-C corrective decline from all-time highs. It's called Elliott wave zig-zag correction. But, to confirm low in place and bulls back in the game, we need to see a five-wave recovery back above 2150 level.
From technical point of view Ethereum found the support exactly at the support line of a corrective channel. However, bulls can be considered only if we get bigger rally back above channel resistance line.
All that being said, we think that Ethereum may have a completed correction from the all-time high, so we expect more upside while the price is above 880 lows, just be aware of short-term pullbacks.
All the best!
Cryptocurrencies are recovering because of US Dollar weakness. Check our latest video analysis HERE