Hello Crypto traders, Crypto market in general is still in downtrend, but we see MATIC moving at very deep strong support zone. This is actually key support level, from where we can expect bounce, recovery and potentially bullish reversal soon.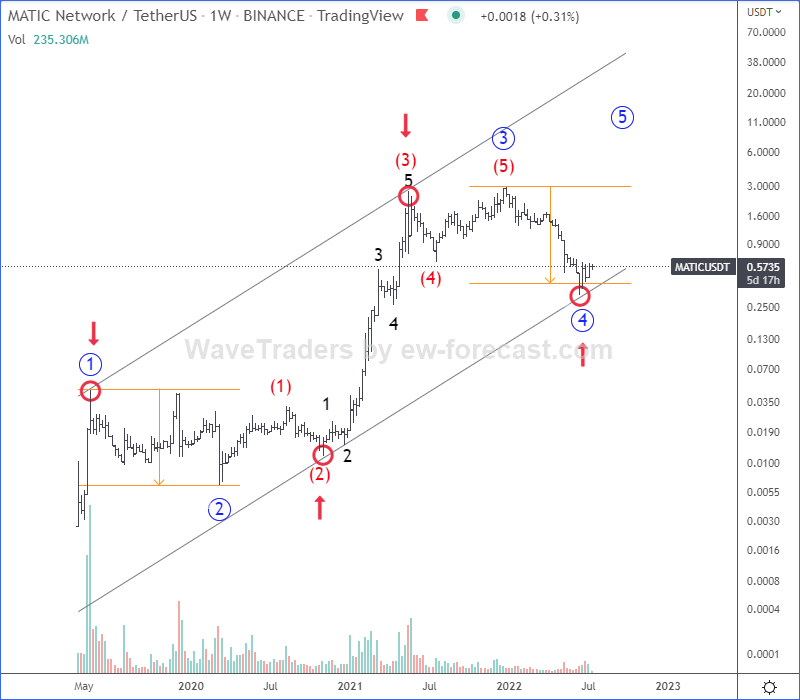 Well, despite current intraday drop in the Crypto market, MATIC is one few coins who is acting quite strongly. From Elliott wave perspective, we are actually looking for a completed weekly wave 4 correction. And, the main reason is a nice EW channel connection and same wavelength 2=4.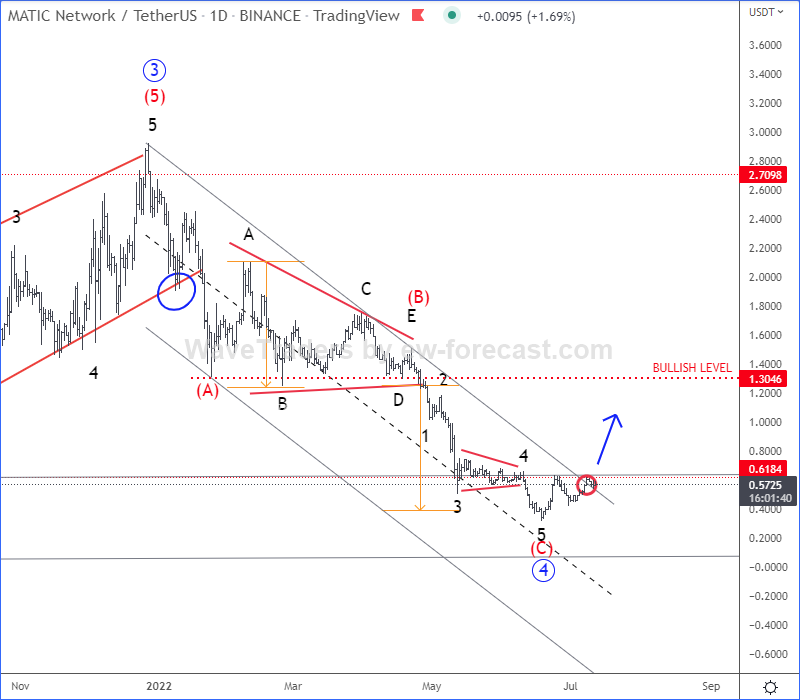 On a daily chart we can already see it trying to break above resistance line of a corrective channel after an Elliott wave three-wave (A)-(B)-(C) corrective decline. So, if we see a rally back to 1.3 level, then we can easily expect a bullish resumption back to all-time highs for wave 5.
Happy trading!
This article has been published exclusively on talkmarkets.com
Polkadot is still searching for the support. Check our chart HERE