Hello traders and investors, today we want to update our Aussie (AUDUSD) chart compared to stocks, specifically SP500. We already shared it back on May 06 and we can now potentially see a completed correction within uptrend on both assets, which means that bulls could be back in the game.
As you can see, Aussie and stocks (AUDUSD and SP500) pairs are in nice positive correlation. And, if we consider a completed correction on AUDUSD , then SP500 could be easily back to bullish mode, as risk-on sentiment is kicking in.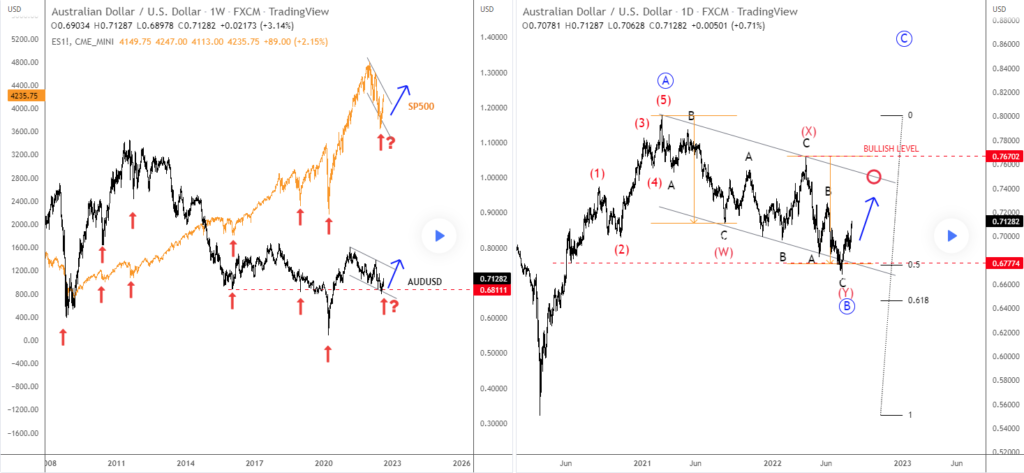 Looking at the AUDUSD pair, we can see strong bounce from projected support and channel support line after a completed complex (W)-(X)-(Y) correction from the highs. So, seems like it's turning bullish, but to confirm a bullish resumption back to highs, we still need to see broken channel resistance line and 0.7660 region.
Trade well!
Check previous chart from May 06 HERE