Hello Crypto traders, today we want to update our SHIBA chart from April 1st (CLICK HERE). It is now finally back to projected support at the starting point of mania cycle as expected.
From Elliott wave perspective, we have been tracking (A)-(B)-(C) correction from all-time highs and wave (C) can be actually already completed, as we see a completed five-wave cycle of the lower degree.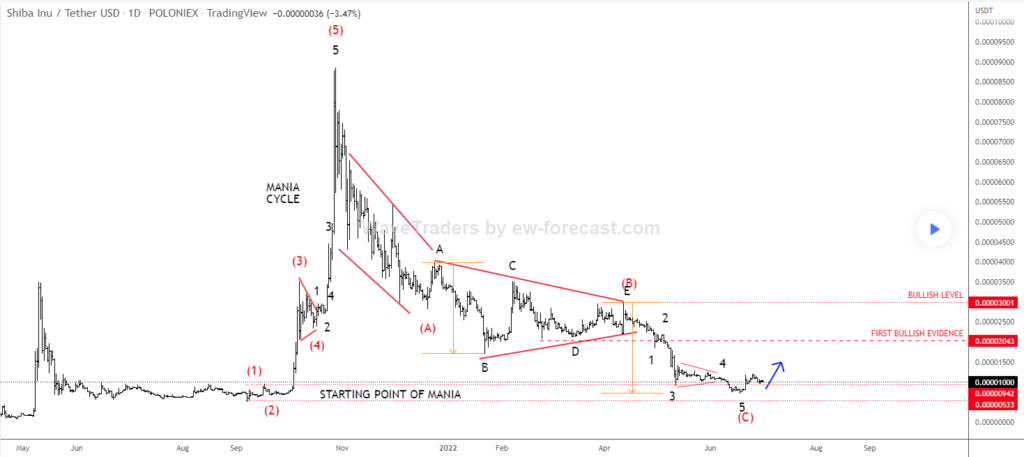 From technical point of view, SHIBA is trading at ideal support zone at the starting point of mania, but to confirm low/support in place and bullish reversal, we need to see a recovery at least back to 0.000020 area.
All the best!
Silver is finishing a higher degree correction. Check our chart HERE