Hello traders and investors, today we will talk about silver, as we see it finishing an interesting Elliott Wave development. It's called A-B-C zig-zag correction.
XAUUSD is bearish for the last year, but the whole structure from the highs looks clearly corrective within uptrend. As you can see, there's a nice leading diagonal into wave A, followed by a three-wave correction in wave B and it's now moving in final stages of a five-wave cycle within wave C.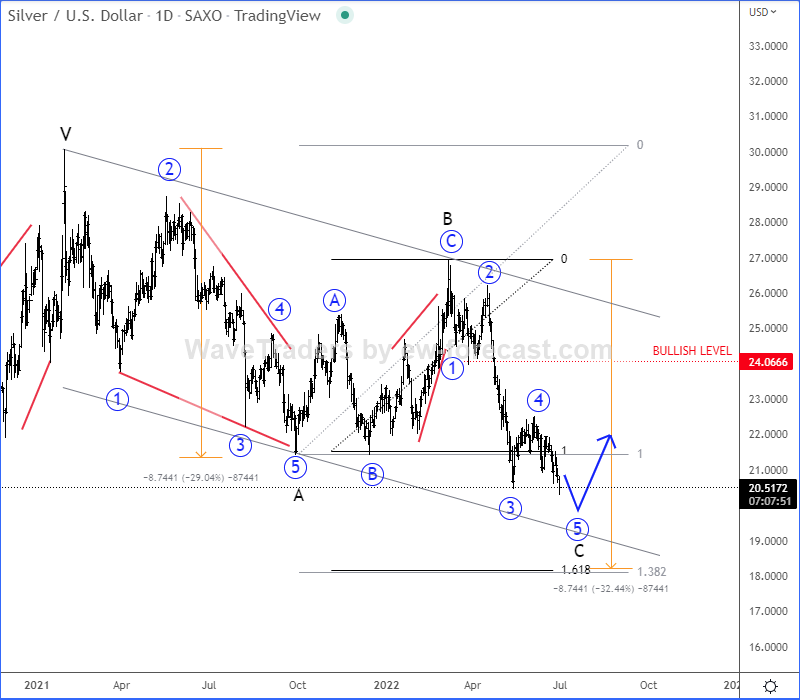 From technical point of view, we see ideal support here around 20-19 area, but there's also a chance for 18 area. So, we are patiently waiting for sharp or impulsive rebound back to 22 level, which would be first signal that bulls are back in the game.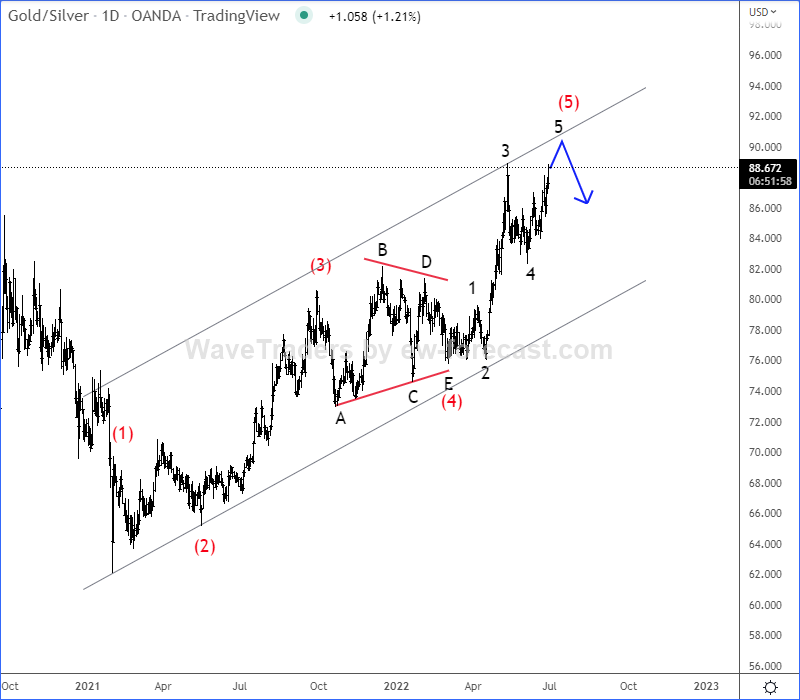 Another important chart regarding silver support is XAU/XAG (gold/silver) ratio chart. It's actually now now finishing wave (5), so reversal down into a higher degree correction may occur soon, which can be easily supportive for silver.
All the best!
USDJPY is forming interesting pattern at the highs. Check our latest chart HERE