Markets have remained relatively stable since Friday, with the USD closing on a strong note as the ECB adopted a more hawkish stance compared to the Fed. The DXY has experienced a significant downward movement, reaching the week's lows and indicating potential further decline. Consequently, stocks, cryptos, and XXX/USD pairs may continue their recovery mode after a temporary setback. However, please note that today is a holiday in the US, so we might need to wait for a few more sessions before a risk-on sentiment resumes."
After the expiration of the June contract, the SP500 appears to have completed wave »v« of 3, suggesting the possibility of a corrective a-b-c slow down within the higher degree wave 4 in the new September contract. This correction could potentially retest the support area around 4425 – 4385 before a bullish continuation for wave 5.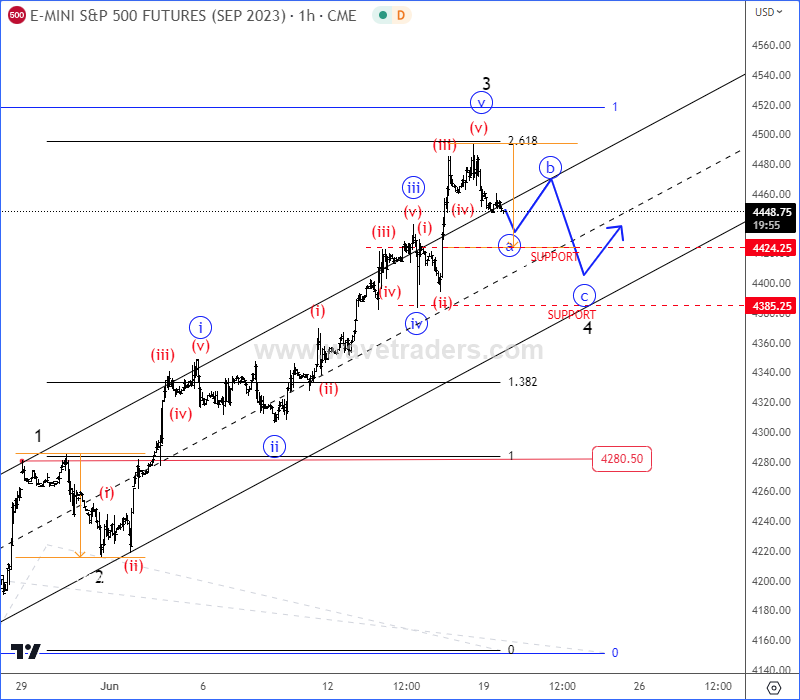 NASDAQ100 may have also completed an extended wave »iii«, so with an upcoming higher degree wave »iv« correction, there's a chance it will retest 14700 – 14250 support zone before a continuation higher for wave »v« of 3.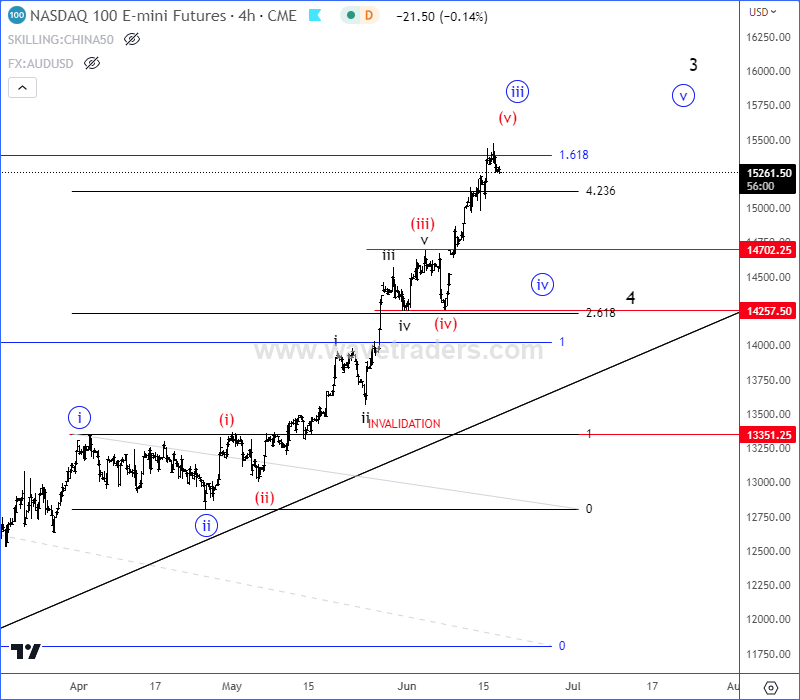 Impulse waves consist of five sub-waves that make a net movement in the same direction as the trend of the next-largest degree. Elliott Wave Theory is a method of technical analysis that looks for recurrent long-term price patterns that are related to persistent changes in investor sentiment and psychology.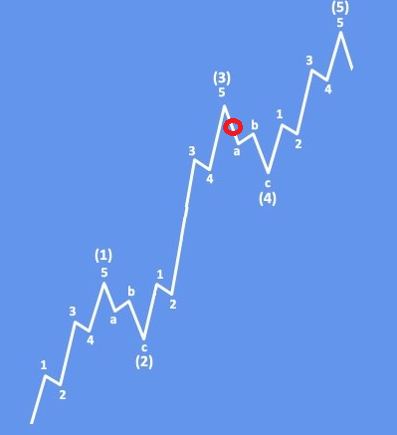 Become a member
Get daily Elliott Wave updates for some major Digital currencies, FIAT currency markets, major stock indexes, gold, silver, crude etc. or apply for unlimited access to the Elliot Wave educational videos.
Bitcoin Is Technically Bullish And Supportive. Check our free chart HERE.