"Stocks did well last week, when they closed at the highs, despite hawkish Powell"
Trading, analyzing the market and catching up the right trend might sound tricky and challenging when reading all of the market news and comments out there, especially by CB. Of-course macro and fundamentals are important, to know in which economic cycle we are, and what to expect next. But as a short-term or swing traders, maybe these are less important as main trend of the particular assets will not change through the night.
So regardless of what Powell said on his latest appearances, we sticked to the bullish view on the SP500 and were tracking an Elliott wave impulse in progress, with more upside after a retracement. We specifically focused on fourth wave set back which I also shared on twitter feed here and on the website.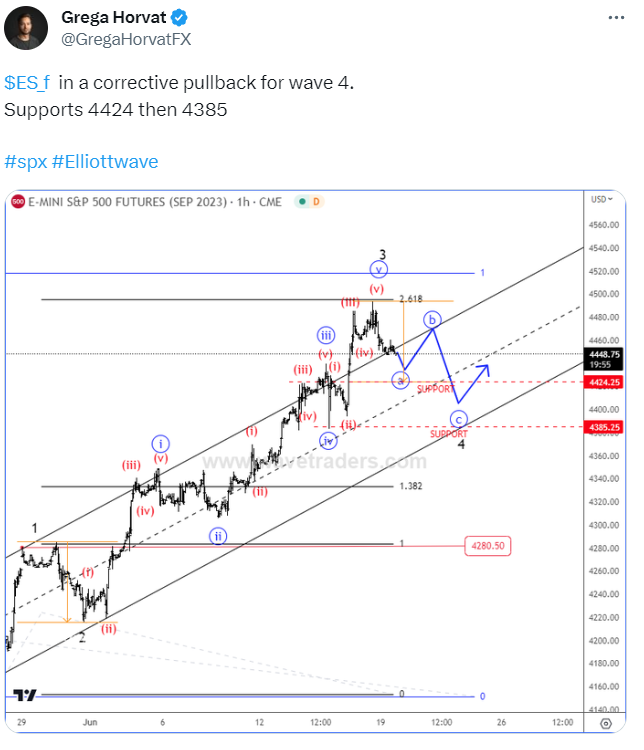 Notice that price made a nice retracement and stopped perfectly at the 38.2% Fib, which is normally the ideal support zone for the fourth wave retracement, especially if this comes in at the area of a former wave four like in our example below.
Now, the question is where we go from here. Well, since new high was printed there can be fifth wave in progress of course, with room for more gains, but it's a bit late to join the uptrend here. However, there can be some new opportunity on dips, or possibly even after more complex wave four if suddenly 4430 gives way.
For more intraday updates on SP500 futures and other markets check out premium services.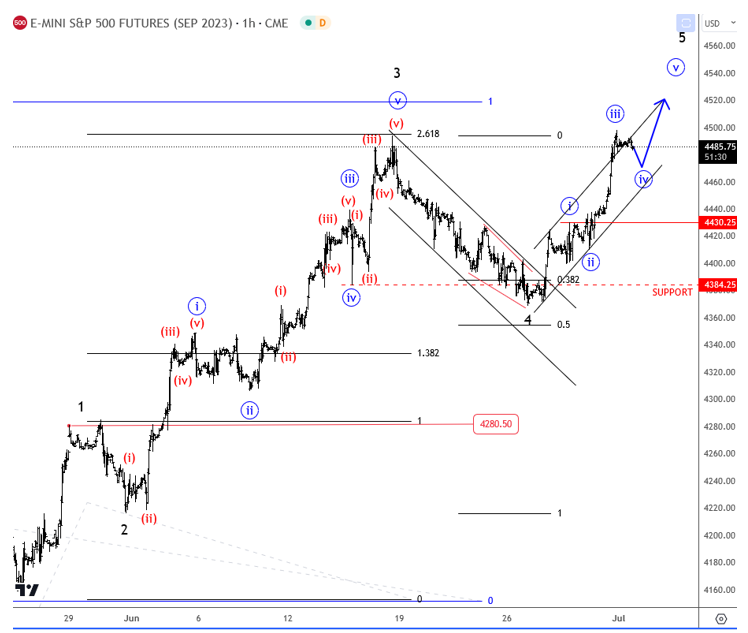 We see USD at resistance. Click here and check the charts
Become a member
Get daily Elliott Wave updates for some major Digital currencies, FIAT currency markets, major stock indexes, gold, silver, crude etc. or apply for unlimited access to the Elliot Wave educational videos.