Historical rallies regarding the US dollar show an unpreceded rise for high-risk assets, including stocks, which in the past had led to some sort of financial/economic crisis. For sure, always is very difficult to make an accurate forecast in price and in time, but we must not forget the explosion of the tech bubble in the 2000s, the ''Great Recession'' in 2008, as well as the sovereign debt in 2012 since the one factor that has a high correlation to those declines, was the strengthening of U.S Dollar at least by 19% each time. Just to remind you that the benchmark S&P500 has already fallen by 23% this year.
An estimation from Morgan Stanley is that the profit margin of US companies will be dropped 0.5% for every 1% of the rising Dollar.
What's even more concerning for now is that volatility and VIX is still relatively low despite lower stocks. So is extreme fear yet to come? Check our VIX chart here.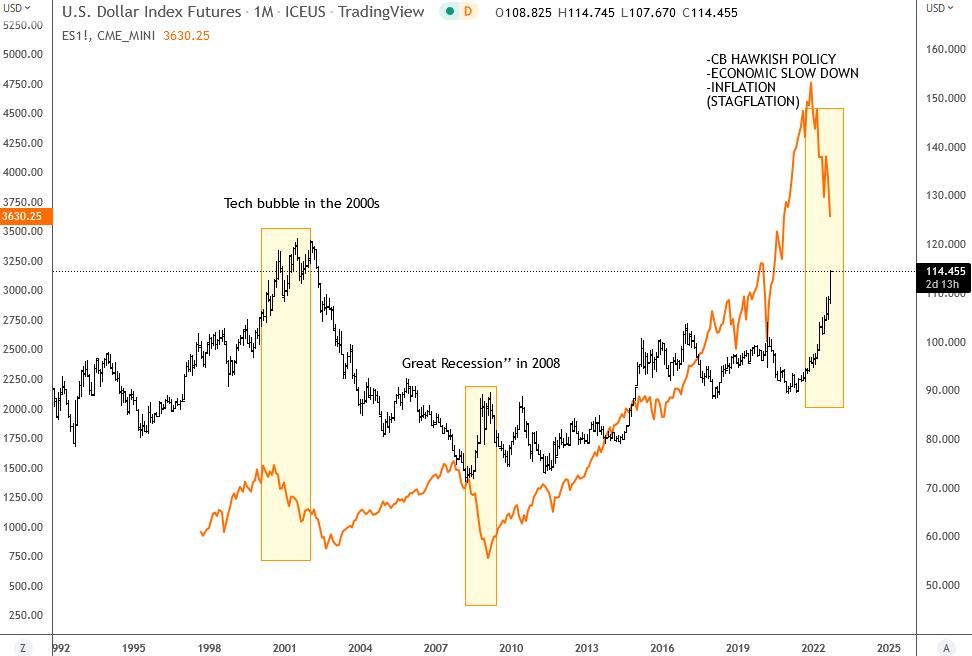 NZDJPY pair can be forming a top formation. Check our latest analysis HERE