NZDJPY currency pair may have found the top within an ending diagonal (wedge) pattern from Elliott wave perspective.
NZDJPY was trading higher for the last year, but the price action and wave structure is overlapped. So, it looks like bulls are running out of steam within a wedge shape. Ending diagonal or wedge is a special reversal type of the pattern labeled with waves 1-2-3-4-5, where each leg is made by three subwaves (A)-(B)-(C).
From Elliott wave perspective, we can see a completed final wave (C) of 5 of an ending diagonal within wave C after recent break below the trendline support and through bearish level. The move came due to BoJ intervention and obviously because of lower stocks due to hawkish FED policy.
Technically speaking, NZDJPY can be now headed much lower after a rally, where 84.23 breakdown point can be a new resistance.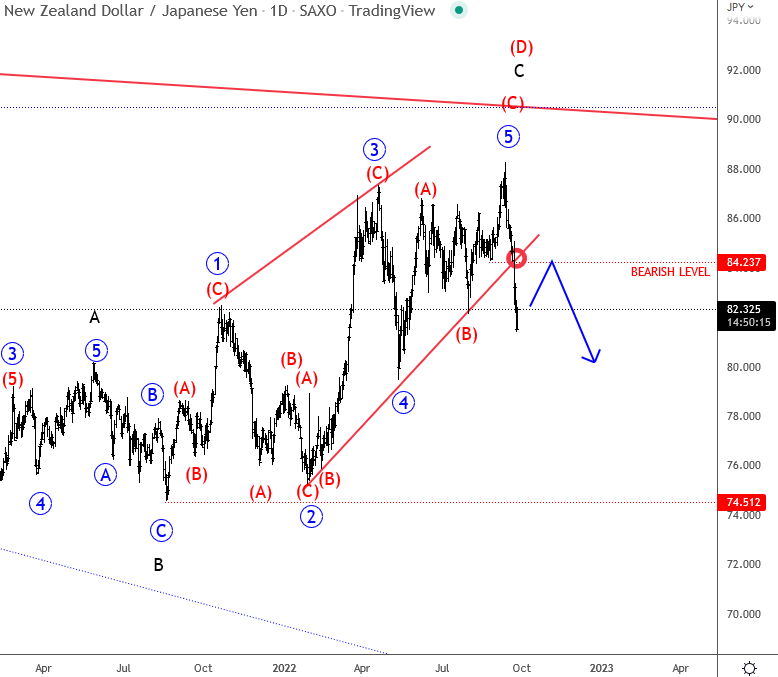 Theory:
An ending diagonal is a special type of pattern that occurs at times when the preceding move has gone too far too fast. A small percentage of ending diagonals appear in the C wave position of A-B-C formations. In all cases, they are found at the termination points of larger patterns, indicating exhaustion of the larger movement.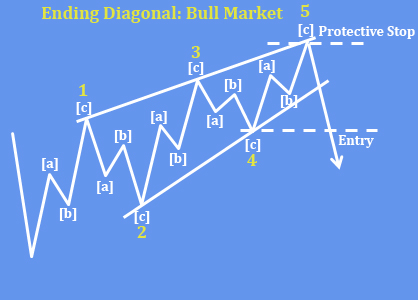 Want to learn more about ending diagonals and other pattern, or you just want to track Elliott wave pattern in real time as they unfold. If your answer is yes, then check our Elliott Wave educational material or Elliott Wave subscription Plans HERE
If you are interested in more analysis, check also our latest video analysis. CLICK HERE