Silver has been in a corrective phase since May 2023 when metal experience a drop from 26 to $22 area, but notice that despite a strong drop, a decline appears corrective. Corrections are temporary, and normally market confirms a completed correction and new resumption of an uptrend whenever a bounce is strong, with price movement through the trendline resistance. Well, we can definitely see a very strong move up on silver in last two weeks, not only above the resistance line, but also through the 24.50 swing level. As such, I think that's a new ongoing impulse, meaning that rise should stay in play until we see a five wave sequence completed from 22.10 low. Nice support for silver is at 24.50 followed by 24.00.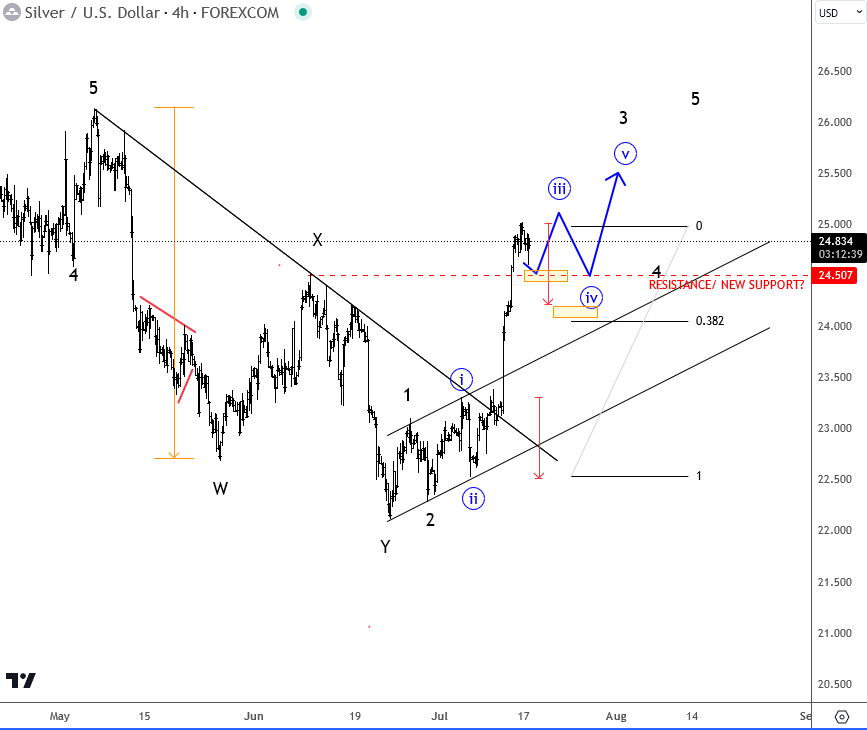 Also, notice that gold/silver ratio fell through the trendline support which is an important indication for a bearish continuation, and that kind of relationship occurs when metals are in bullish mode. So even gold, who is lagging compared to silver, can do well this week, but for any longs we favour silver.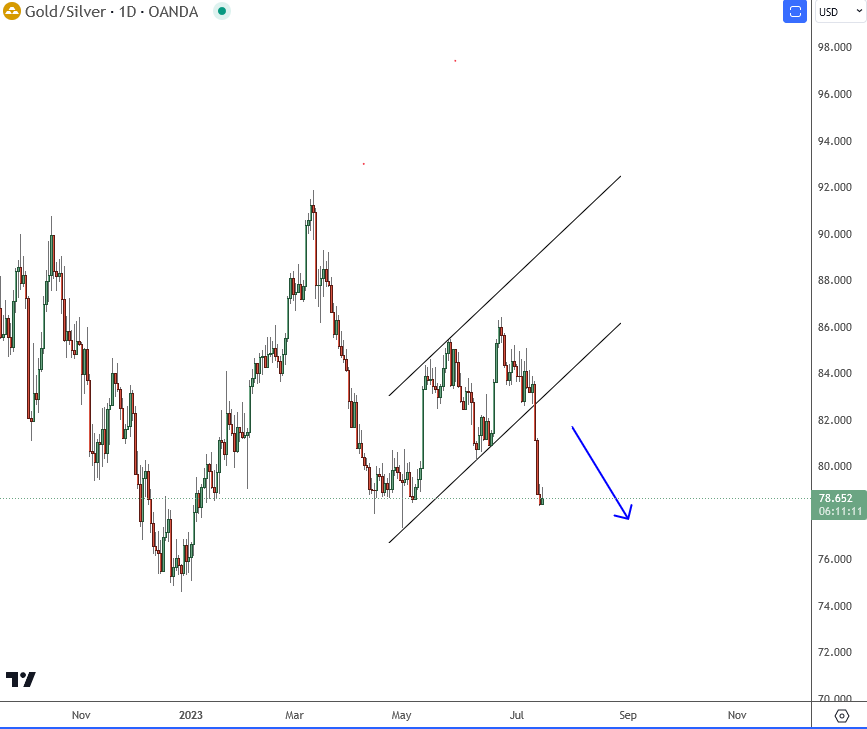 We talked about supportive and bullish metals back on June 29. CLICK HERE
Become a member
Get daily Elliott Wave updates for some major Digital currencies, FIAT currency markets, major stock indexes, gold, silver, crude etc. or apply for unlimited access to the Elliot Wave educational videos.
Ethereum Is Pointing Higher. Check our article HERE.