Metals are still bullish, as we see corrective structures within uptrend from technical point of view and from Elliott wave perspective.
Metals have slowed down recently due to higher US yields and recovery on the USDollar, but these are just temporary corrective pullbacks before the bullish trend resumes.
If we take a look at Copper daily chart, we can see a big sideways consolidation within uptrend, which we see it as a larger bullish triangle pattern that can be slowly coming to an end, maybe later this year, before we will see a rally back to the highs.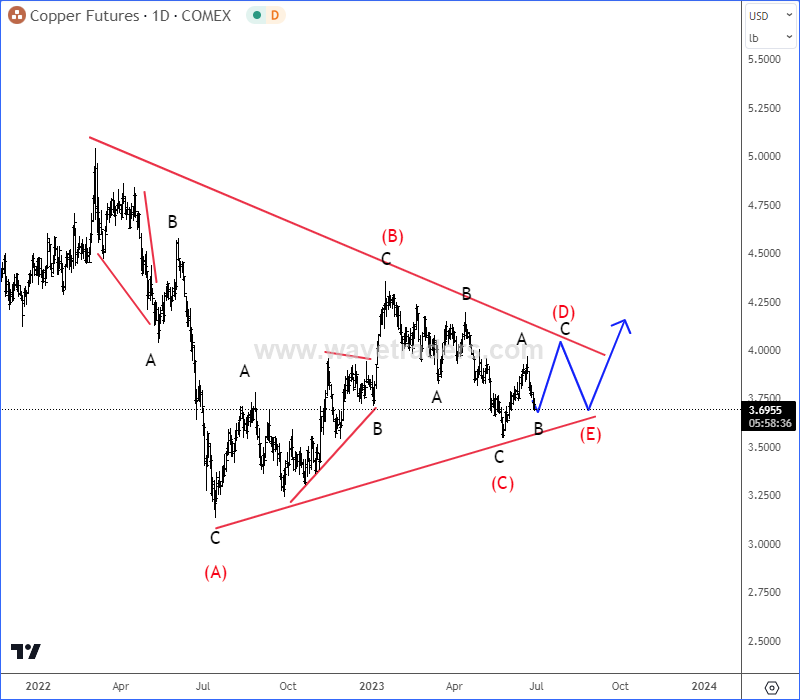 Another interesting metal is Palladium. Palladium has been one of the weakest metal in the past year, but now that most of precious metals are approaching support, even Palladium can be finishing final subwave 5 of (C) of a higher degree (A)-(B)-(C) correction.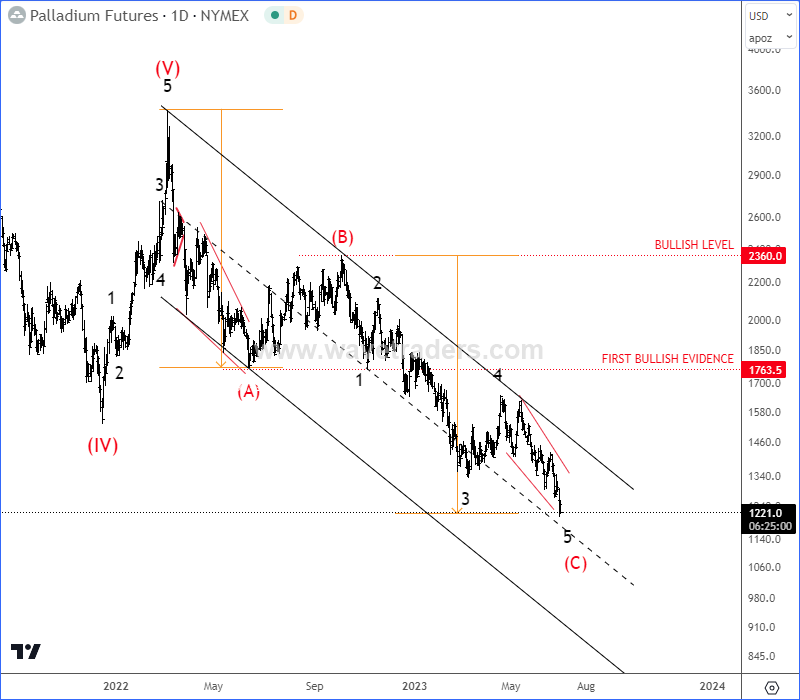 Another indication that metals are still bullish and supportive is XME (Metals & Mining ETF) chart, which can be in the middle of a larger bullish triangle pattern, where we are tracking wave D. Wave D should be made by three waves A-B-C, so rally into wave C of D may easily cause a rebound on metals.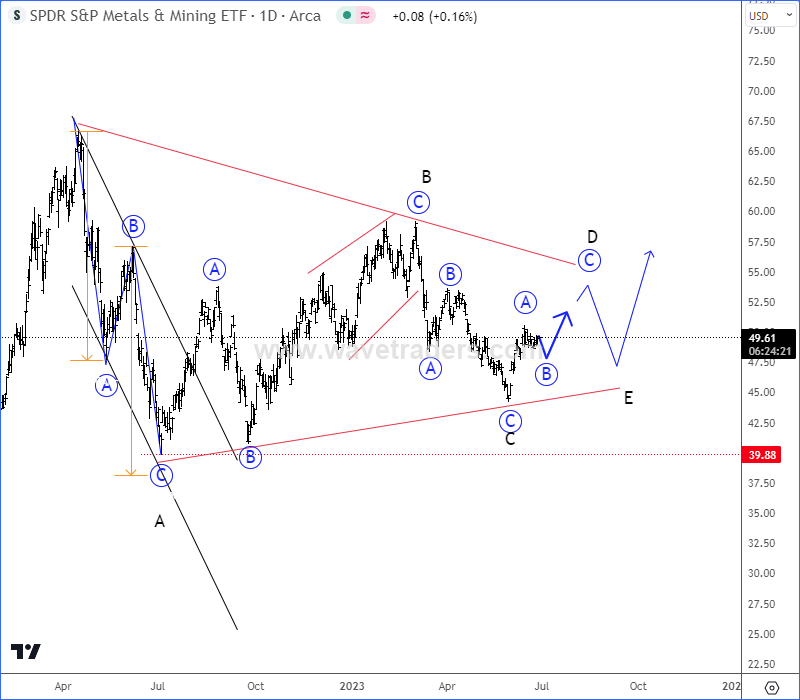 If you want to see GOLD chart, we shared it already few days back as a free chart on our page. CLICK HERE
Become a member
Get daily Elliott Wave updates for some major Digital currencies, FIAT currency markets, major stock indexes, gold, silver, crude etc. or apply for unlimited access to the Elliot Wave educational videos.
DXY In An Intraday Corrective Recovery. Check our free chart HERE.