Commodities are looking for a bigger recovery, as we see many commodities forming bullish patterns by Elliott wave theory.
Commodities are waking up and they are looking for a bigger recovery. We talked about that already back on June 08 when we spotted strong support zone on commodity indexes. CLICK HERE
SUGAR
Sugar is still pointing higher for wave V after recent A-B-C correction in IV. It can be just making a short-term pullback before a continuation higher. However, in case if stays sideways for a longer period of time, then we might alternatively also consider a bullish triangle pattern within wave IV before it breaks higher for wave V.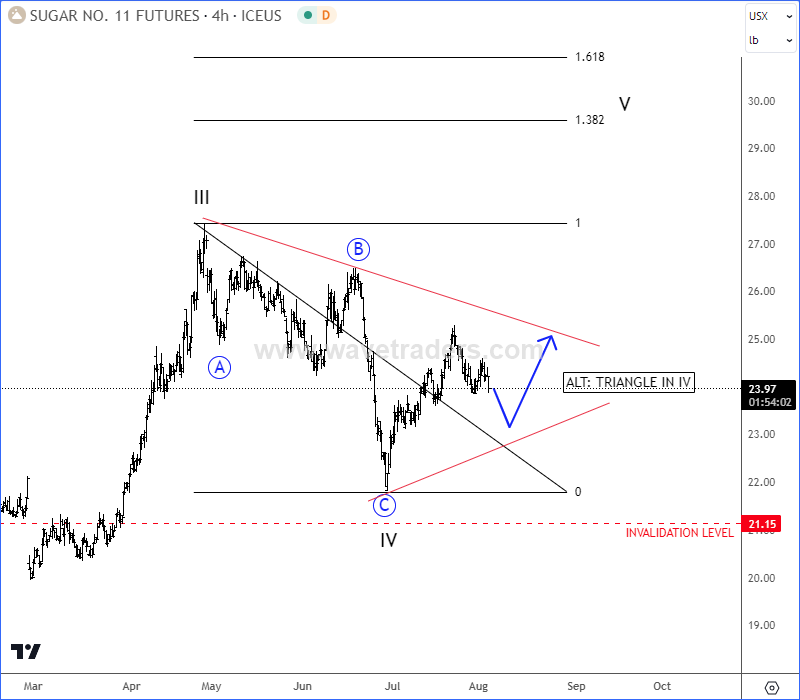 SOYBEAN OIL
Soybean Oil Futures with ticker ZL has also a completed A-B-C correction from the highs after recent sharp recovery which we see it as a first leg A/1. So, more upside is expected within wave C or 3 after current corrective pullback in B/2.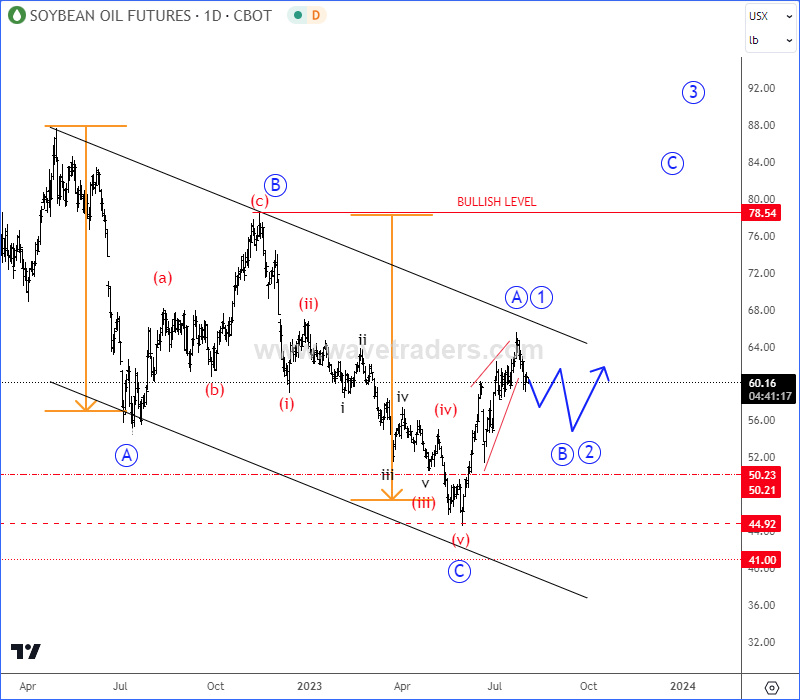 COPPER
Copper can be already finishing final subwave E of a larger bullish triangle in wave (B), but bullish confirmation is only above upper triangle line and 4.36 region.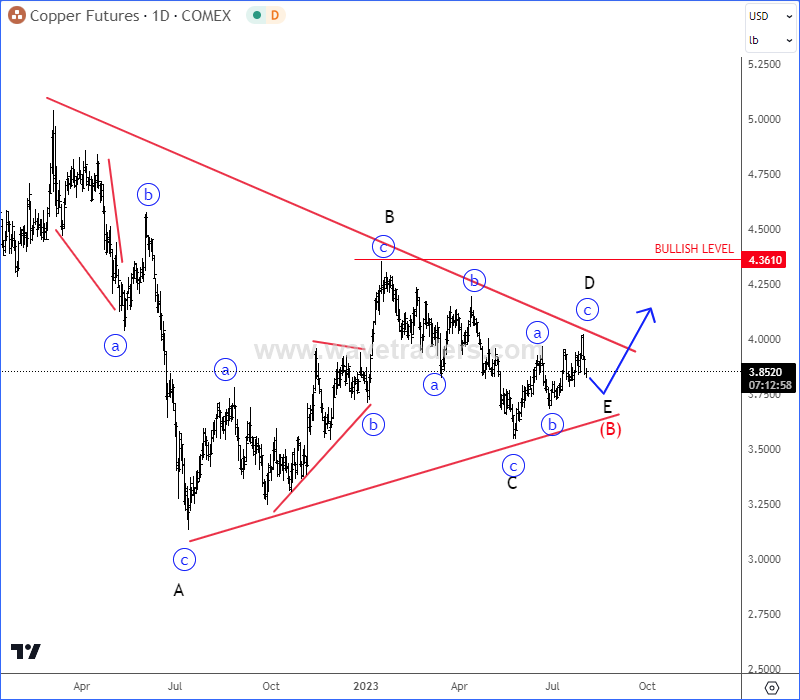 WHEAT
While most of commodities are looking higher, we think that WHEAT could still see bigger recovery for wave »C« of B after current (A)-(B)-(C) flat correction in »B«.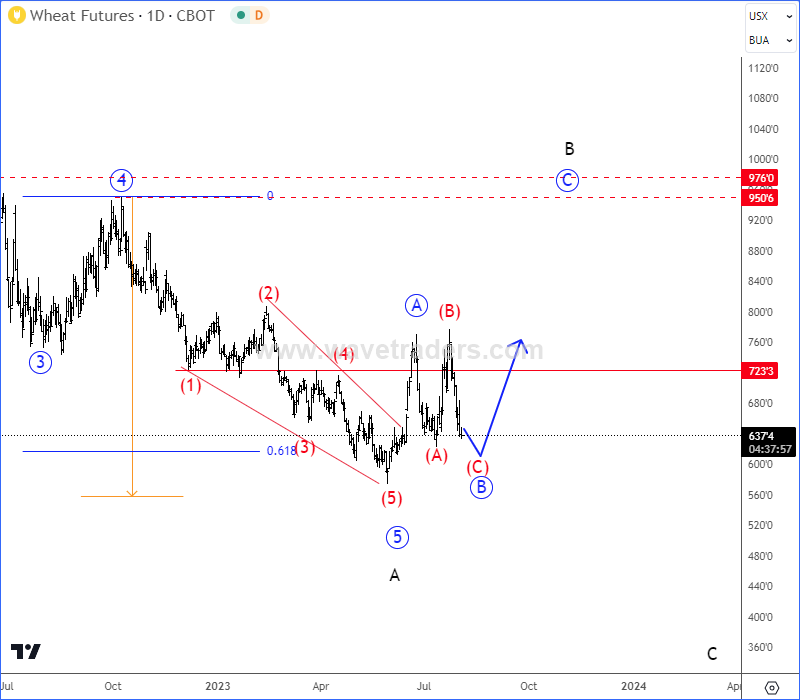 Well, if we respect the price action and wave structure on single commodities, then we should be aware of a bigger recovery at the end of 2023.
Become a member
Get daily Elliott Wave updates for some major Digital currencies, FIAT currency markets, major stock indexes, gold, silver, crude etc. or apply for unlimited access to the Elliot Wave educational videos.
Crude Oil Slows Down For A New Correction. Check our free chart HERE.