Commodities are at strong support zone, as we see them at the end of a higehr degree decline, down from 2022 highs
Commodities have been trading bearish for the last year, but we can see them in late stages of a higher degree bearish trend with price now approaching a strong support zone.
Commodities are actually already trying to wake up from the strong support after a potential A-B-C corrective decline from the high, or after an impulse (scenario #2). The important is that in either case, the Equal-weighted commodity index with ticker GCC is bouncing from 78,6% Fibonacci support, while the Bloomberg commodity index with ticker AW is the former wave (4) support with a potential wedge pattern.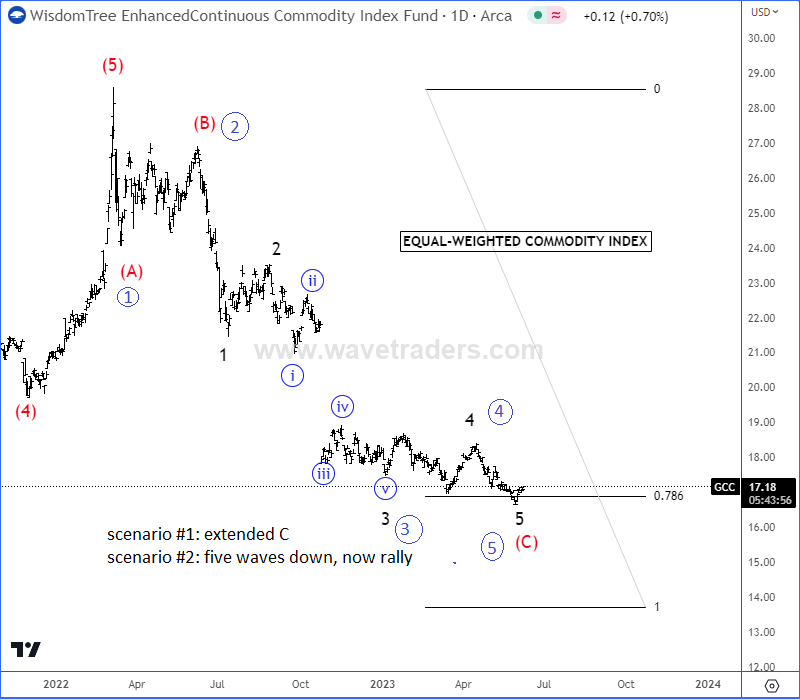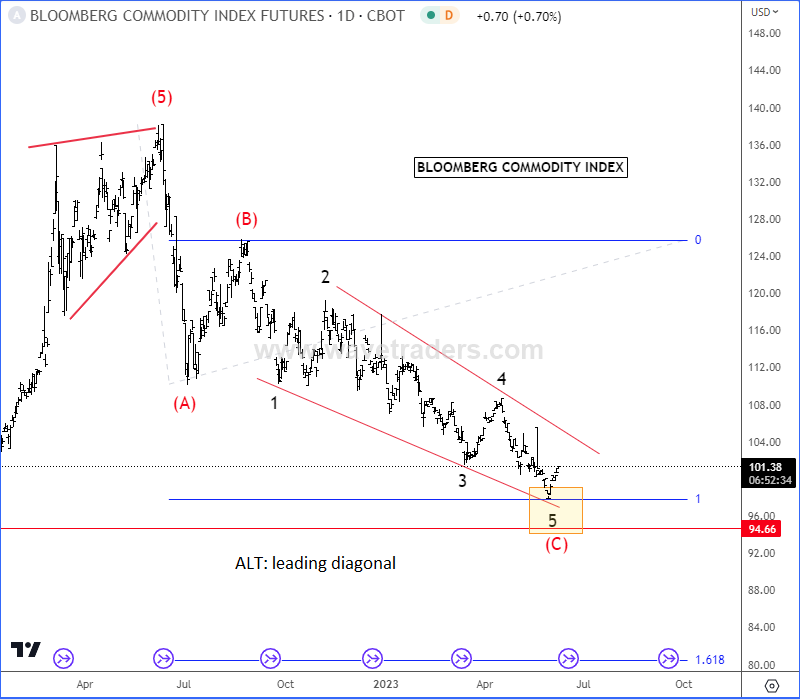 Based on different interpretations, we assume that price can stabilize in the second half of 2023, and possibly even recover for at least a temporary period of time. At the same time, the USD can come lower, which is alos expected from an Elliott wave perspective as discussed in our webinar here.
Become a member
Get daily Elliott Wave updates for some major Digital currencies, FIAT currency markets, major stock indexes, gold, silver, crude etc. or apply for unlimited access to the Elliot Wave educational videos.