Sugar and Cocoa are seen in the bull run, as we see them trading impulsively up from Elliott wave perspective.
Most of commodities have been slowing down recently, but mostly energies and metals, while agricultural sweet commodities like sugar and cocoa are already in the bull run. Now that most many other commodities are nearing strong support, we talked about last week (CLICK HERE), seems like sugar and cocoa may extend their rally.
From Elliott wave perspective, Sugar remains nicely bullish within a five-wave impulse as expected and there can be easily room for more gains for wave 5 of III after current wave 4 corrective setback.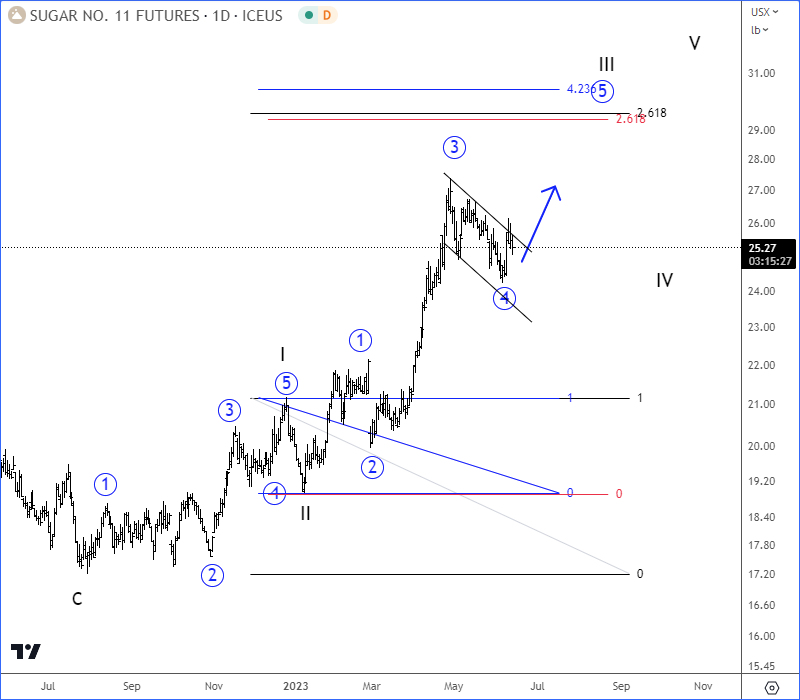 At the same time we can finally see Cocoa breaking a larger monthly multi-year bullish triangle pattern of wave B that can now push the price back to highs for wave C.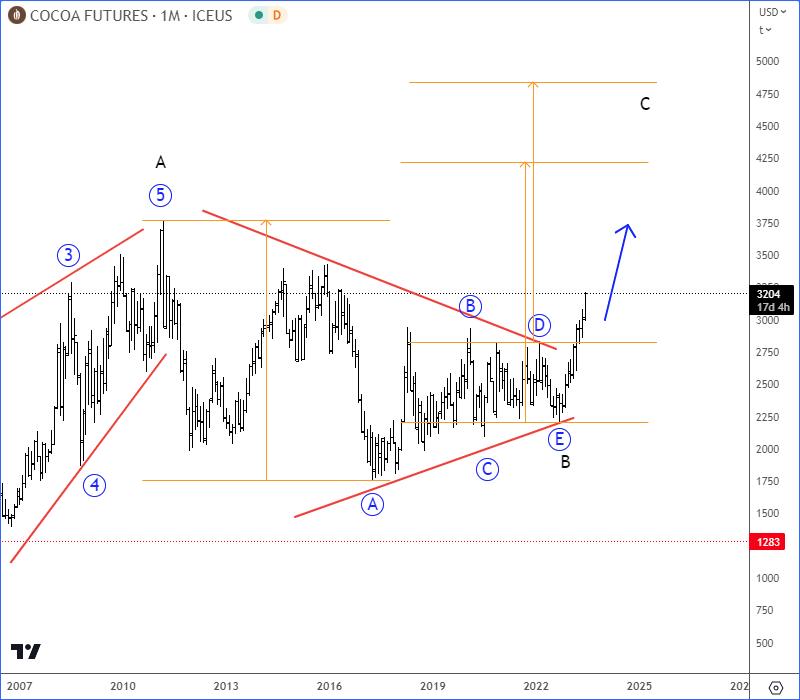 All that being said, seems like most of commodities can be in the recovery mode in the second part of 2023, but watch out for short-term pullbacks.
Become a member
Get daily Elliott Wave updates for some major Digital currencies, FIAT currency markets, major stock indexes, gold, silver, crude etc. or apply for unlimited access to the Elliot Wave educational videos.