Bonds across the globe are approaching support, as we see corrective structures within uptrend by Elliott wave theory.
Bond market has slowed down in the first half of 2023 after an impulsive recovery at the end of 2022. But, looking at US, German and UK bonds, we can see corrective pullbacks within uptrend that can be now nearing an important support.
If we take a look on US bond market (10Y US Notes), we can see it consolidating within uptrend, ideally within a bullish triangle pattern in wave B that can later send the price higher for wave C up to 122 resistance area for wave C.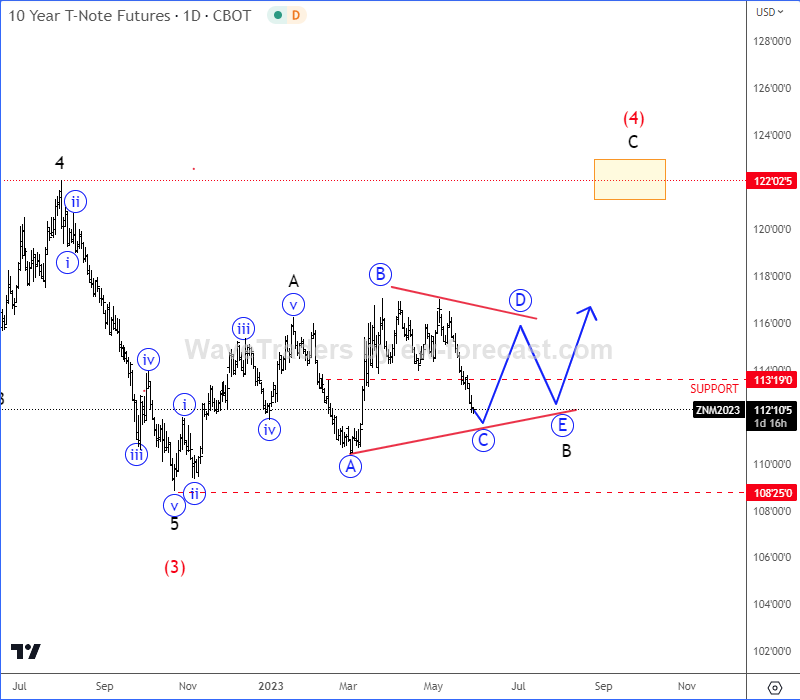 German bond market (BUND) can be making a bigger (A)-(B)-(C) recovery after a completed larger wedge pattern. Currently we see it slowing down in wave (B) after a sharp bounce into wave (A). With RSI divergence, it can push the price higher for wave (C) towards 143-144 resistance area.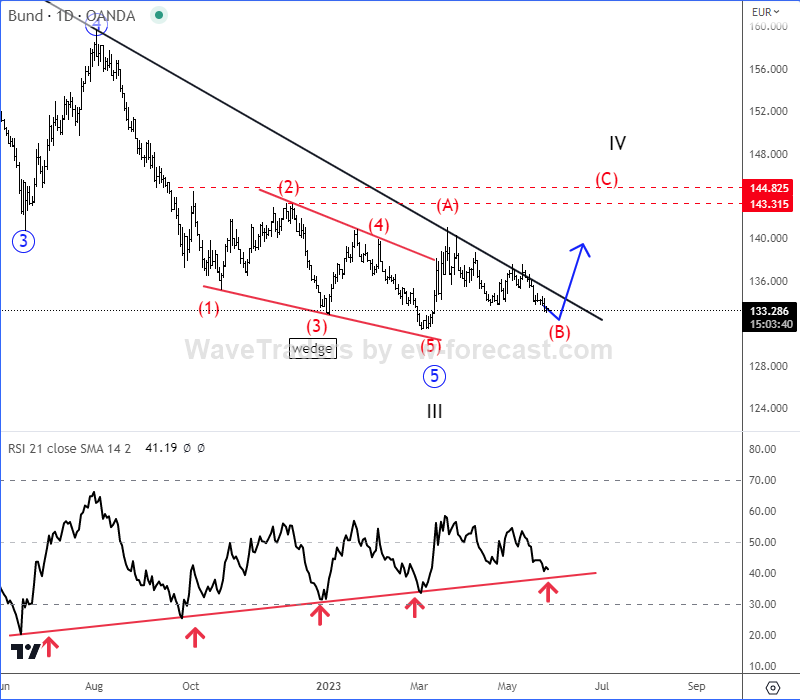 UK bond market (GILT) can be finishing an a-b-c corrective setback in wave B after an impulsive five-wave recovery into wave A, so with potential bounce into wave C, it can easily see a bigger recovery back to 120 resistance area.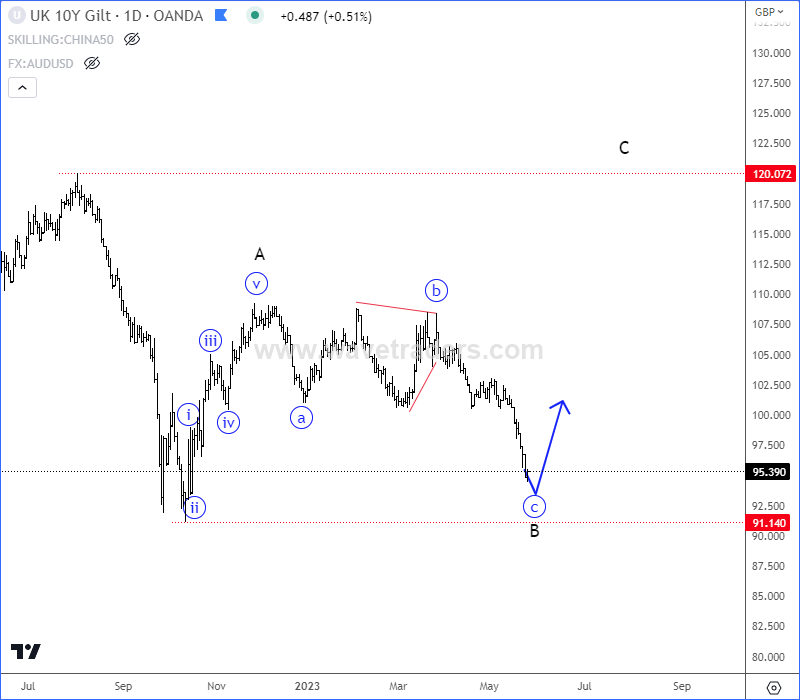 That said, it seems like bonds can be forming a bullish setup formation that can send the price higher, so watch out for rally in the second part of 2023.
Become a member
Get daily Elliott Wave updates for some major Digital currencies, FIAT currency markets, major stock indexes, gold, silver, crude etc. or apply for unlimited access to the Elliot Wave educational videos.
Fetch.AI Is Getting Attractive. Check our free chart HERE.