Bonds are ready for further recovery, as we see them trading in consolidation within uptrend from Elliott wave perspective.
Bonds faced a massive sell-off in 2022, but looks like they are now trying to form a temporary support, so be aware of a recovery in 2023, at least in the first half.
Looking at the US treasury bond TLT, it has already found the support back in October 2022. And, due to impulsive recovery into first leg (A)/(1) followed by recent slow corrective pullback in (B)/(2), seems like it's now getting ready for a new five-wave bullish impulse within higher degree (C)/(3) that can push the price at least up to 120 area.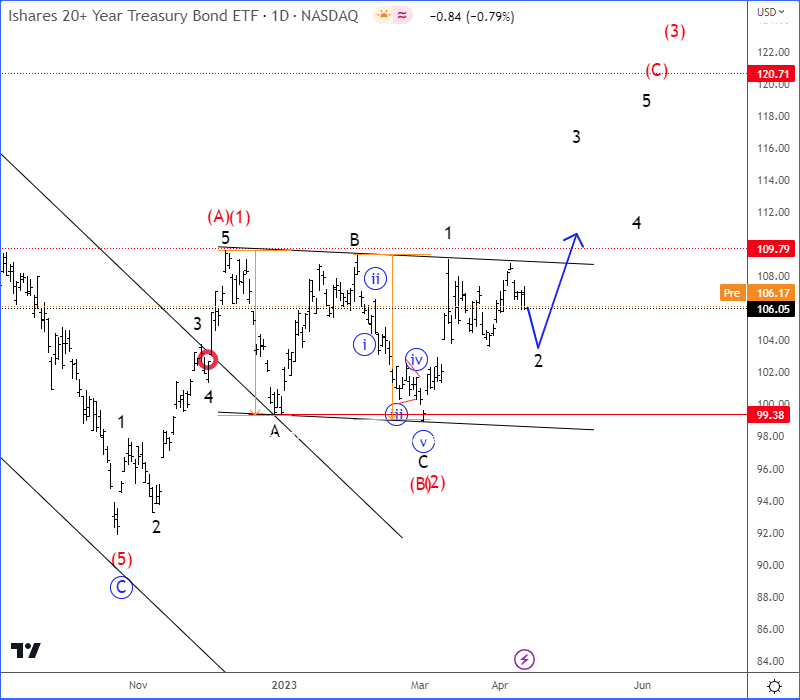 At the same time German BUND bounced sharply after a completed wedge pattern within wave 5, so we can now expect a minimum three-wave (A)-(B)-(C) recovery, which can send the price at least back to 143 resistance area after current wave (B) pullback.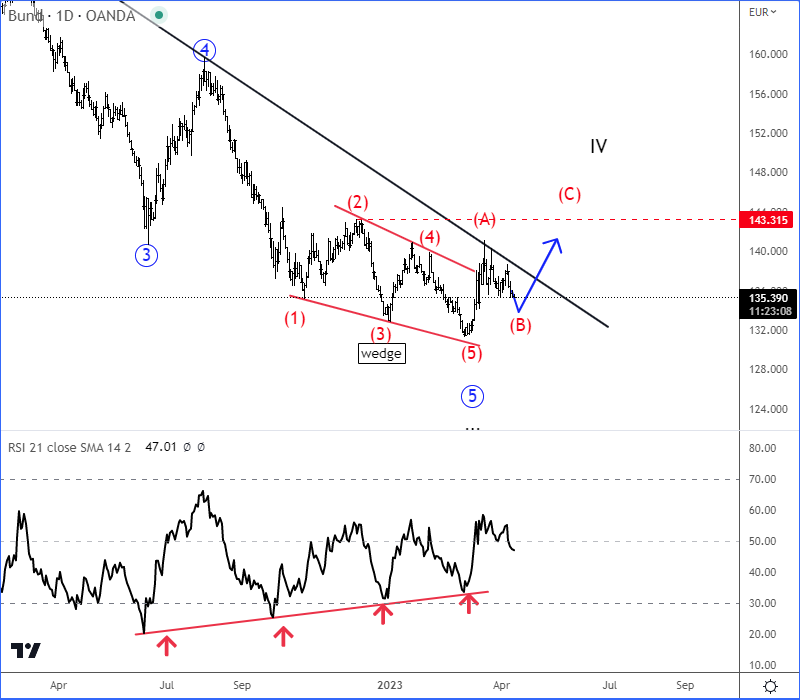 All that being said, seems like bonds are ready for further recovery, so be aware of at least temporary rally in the first half of 2023.
Become a member
Get daily Elliott Wave updates for some major Digital currencies, FIAT currency markets, major stock indexes, gold, silver, crude etc. or apply for unlimited access to the Elliot Wave educational videos.
Interested in more analysis? Check our latest video analysis sponsored by Orbex. CLICK HERE