USDNOK is turning back to bearish mode, while Crude oil is looking for a recovery after a bottom formation by Elliott wave theory.
The thesis presents relevant history of the Norwegian economy from the time of oil discovery in 1969 to the present date in order to reveal the country's financial state as well as its dependence on oil. It is found that the oil sector is the country's largest and most important industry, constituting over half of Norway's exports, which makes the country largely dependent on the price of oil, and thus the forces shaping the oil market. All that being said, Norwegian Krone and Crude oil remain in tight positive correlation.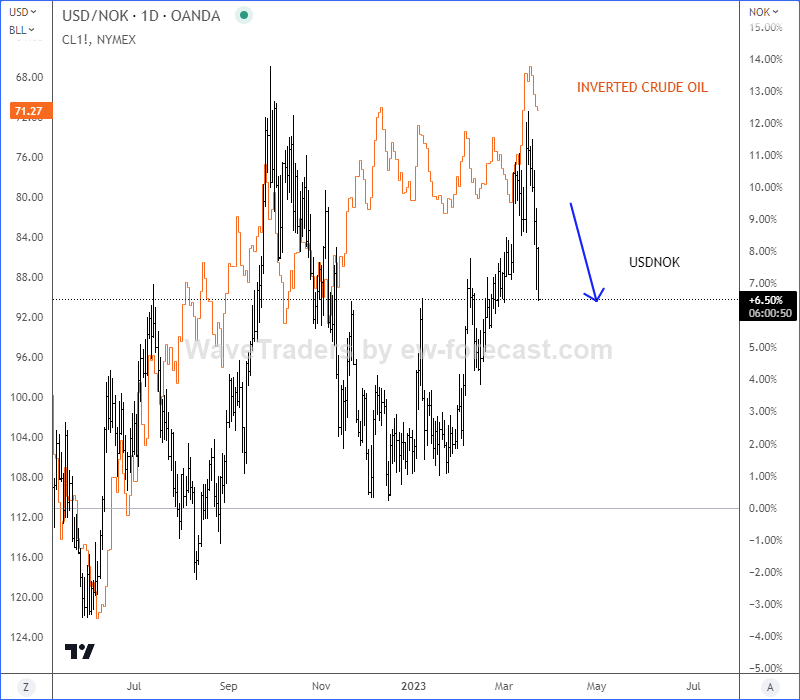 As you can see, Crude oil has been trading bearish for the last couple of months, while USDNOK currency pair was in a corrective recovery. Now that Crude oil is bottoming within 5th wave and it's looking for a bigger recovery, we can see USDNOK pair turning sharply and impulsively down after a complex w-x-y corrective rally.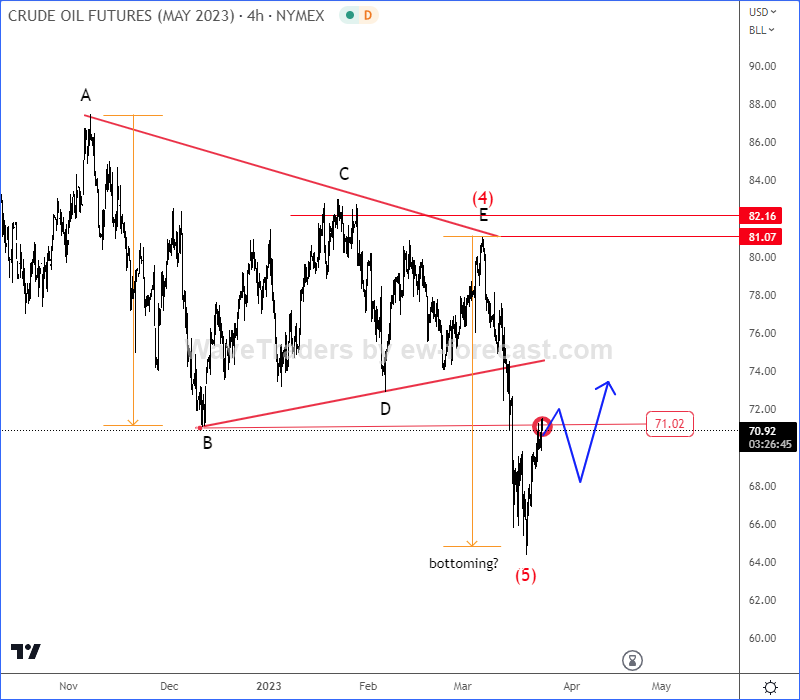 So, seems like USDNOK bears are back in the game and we may easily see more weakness with current recovery on Crude oil that can see more upside, just be aware of short-term pullbacks before a trend continuation.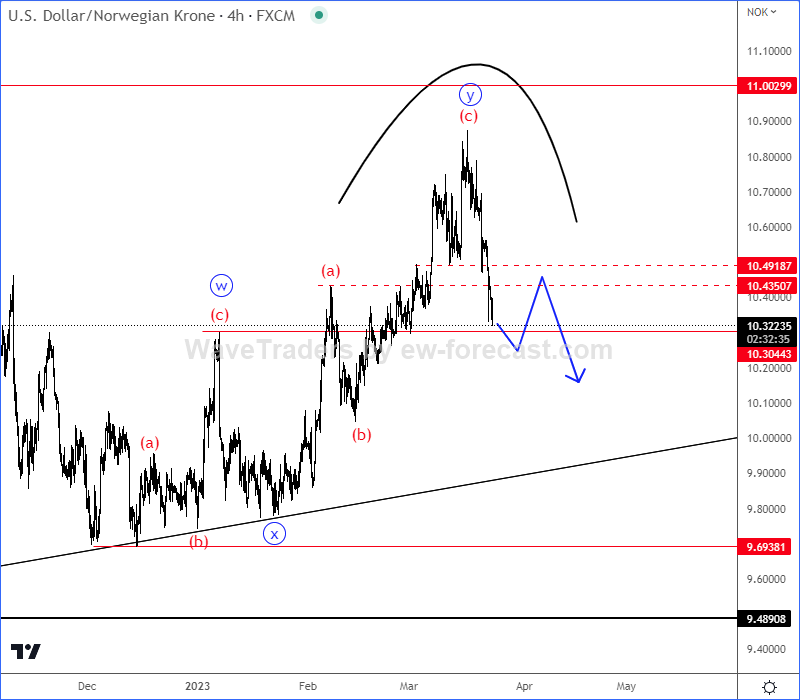 Become a member
Get daily Elliott Wave updates for some major Digital currencies, FIAT currency markets, major stock indexes, gold, silver, crude etc. or apply for unlimited access to the Elliot Wave educational videos.
Check our previous Crude oil blog on how we spotted bearish pattern. CLICK HERE