Gold is recovering from projected 1900 support, as we see a completed five-wave bearish cycle from Elliott wave perspective.
Gold with ticker XAUUSD was trading lower for the last couple of weeks, but we it was just unfolding and finishing wedge pattern within 5th wave of a five-wave bearish cycle within wave C of a potential A-B-C flat correction as shared back on June 26, when we mentioned and highlighted strong 1900 support area. CLICK HERE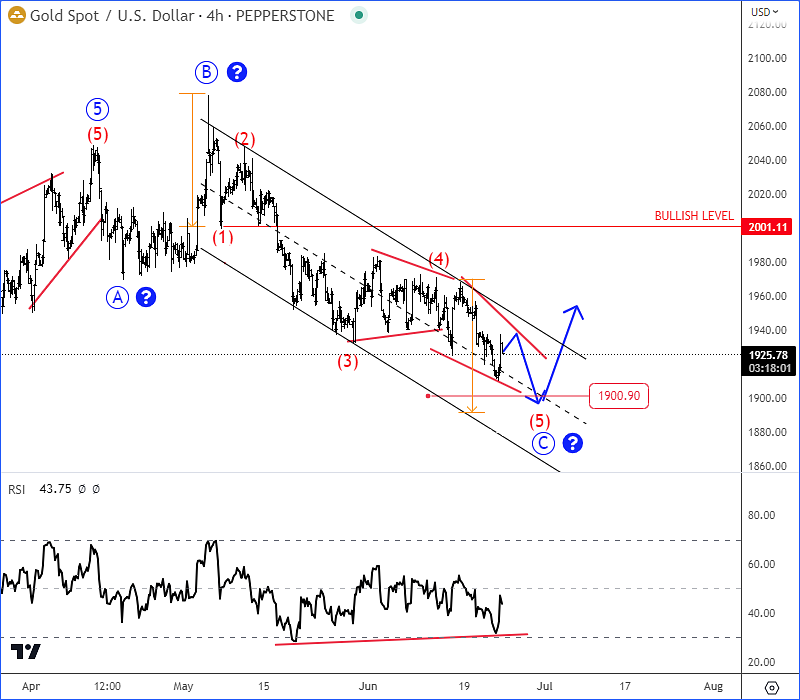 Well, today on July 12, we can see it waking up and recovering nicely, following US inflation cool down from 4% to 3%. With broken EW channel, we see room at least up to the former wave (4) area at 1970 – 1990 zone. However, if gold will extend the rally even back above 2000 region, then we can easily say that bulls are back in the game, which can send the price back to all-time highs.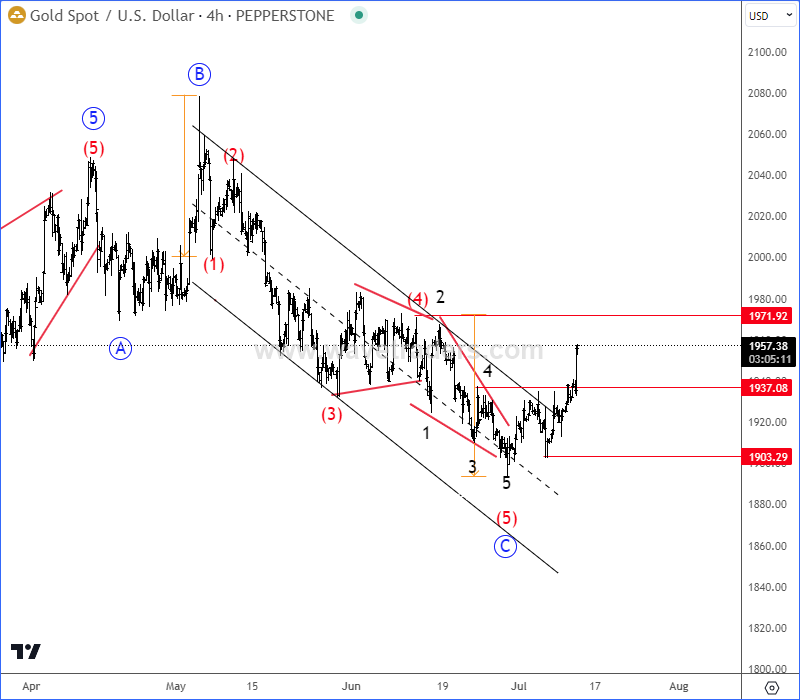 We talked about supportive and bullish metals back on June 29. CLICK HERE
Become a member
Get daily Elliott Wave updates for some major Digital currencies, FIAT currency markets, major stock indexes, gold, silver, crude etc. or apply for unlimited access to the Elliot Wave educational videos.