Silver is down for the last year, but the price action is slow and wave structure looks corrective as an A-B-C zig-zag correction as mentioned and highlighted already back in June CLICK HERE.
Well, the main reason why we think the correction can be completed is a strong monthly bullish hammer candlestick formation in July, which signals for the bottom, at least temporary one.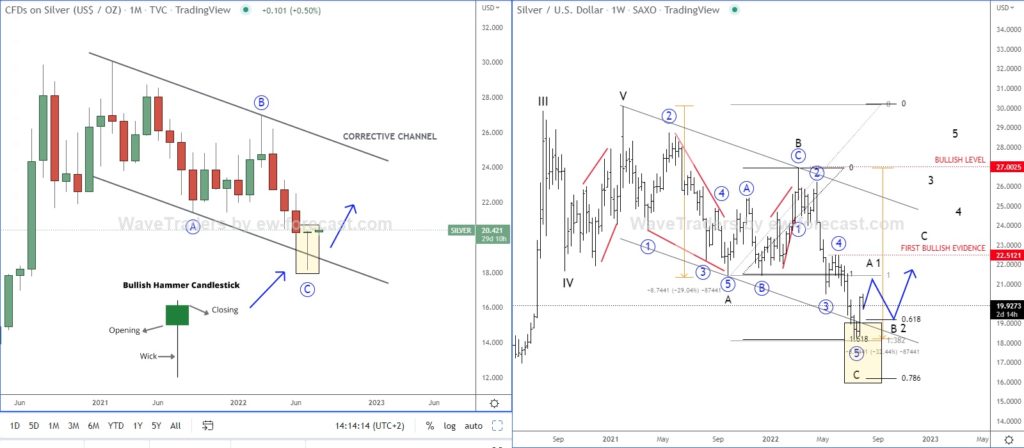 Looking at the weekly chart, we can clearly see a completed five-wave cycle within wave C of an A-B-C zig-zag correction. And, with current strong rebound away from channel support line, we can expect a recovery least in three waves A/1-B/2-C/3.

Trade well!
Tesla has a textbook Elliott wave pattern. Check our chart HERE