Hello traders, today we want to share an interesting long-term chart regarding EURUSD and BITCOIN and their relationship. Well, as you can see there's a nice positive correlation and what we currently see is that EURUSD has just broke 2016/2017 lows, which can act as a strong support zone that can be also supportive for Bitcoin. If we consider what was happening back in 2019/2020, then we can expect similar relationship in 2022.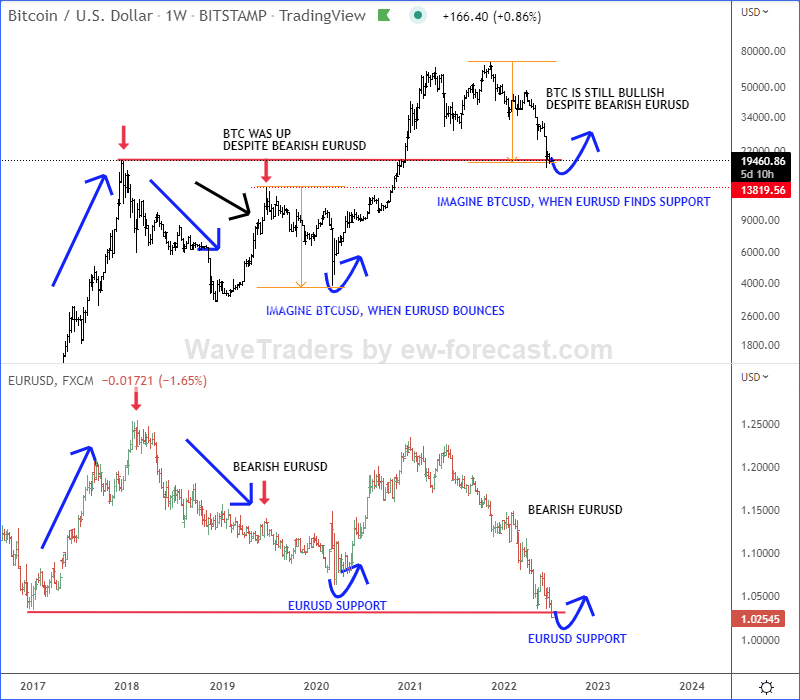 So, despite bearish EURUSD, Bitcoin can be still looking for the support within uptrend and now that EURUSD is at 20-year low, we we will have to be aware of reversals soon.

Imagine, where BITCOIN can go, when EURUSD finds the support.

Be humble and trade smart!
Interested in cryptocurrencies? SHIBA Has Reached Projected Support. Check our chart HERE