USDCAD can be finishing an impulse, as we see it trading in wave 5 of a five-wave cycle by Elliott wave theory.
USDCAD has been bearish since end of 2022 but this trend has changed later after a bounce from the trendline support connected from 2021 low. In fact, there can be even a completed corrective drop with an ending diagonal so traders should be aware of more upside, as the current recovery looks impulsive.
But, five waves up on 4h time frame from 1.3090 can slow down a bit the current recovery; be aware of a correction that can send the price back to 1.35 – 1.33 area.
Basic Elliott wave pattern is a five-wave movement, followed by a contra-trend three-wave pullback. So, after every five waves we should be aware of a slow down down within a three-wave A-B-C correction.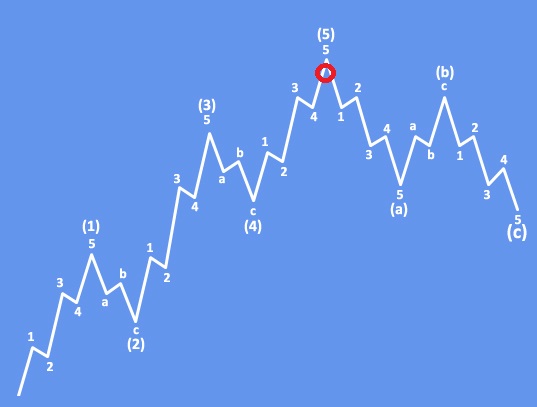 Become a member
Get daily Elliott Wave updates for some major Digital currencies, FIAT currency markets, major stock indexes, gold, silver, crude etc. or apply for unlimited access to the Elliot Wave educational videos.
Bitcoin: A-B-C Drop Approaching Strong Swing Support. Check our blog HERE.