Silver Is Making A Pullback Within the Uptrend from a technical point of view and from Elliott wave perspective.
Silver recovered in an impulsive fashion on geopolitical issues as we have been talking in the past updates and there can be a bullish opportunity after a pullback as shared back on October 16. CLICK HERE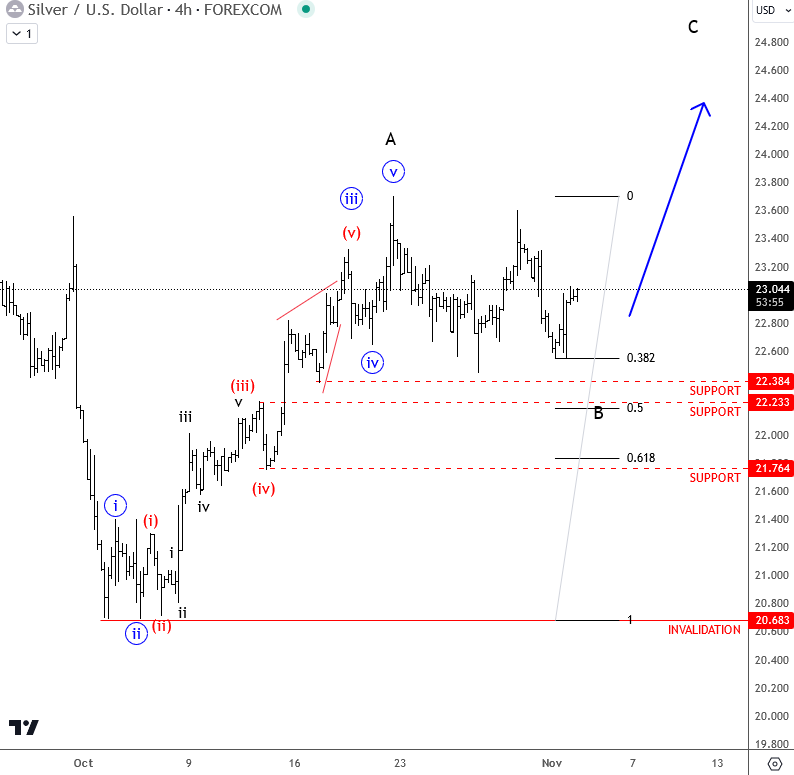 Notice that rally back above 22.33 horizontal swing level is strong and impulsive, so ideally that's going to be part of a new recovery that can send metal even towards 24-25 area, but after wave B pullback that is now in progress and can find a support at 22.20-22.50 area. Also, we can see a potential HS bottom formation currently with the right shoulder playing out as a wave B.
So we think that silver can resume the recovery still this year, with a big upward potential if the neckline around $23.60 is out decisively.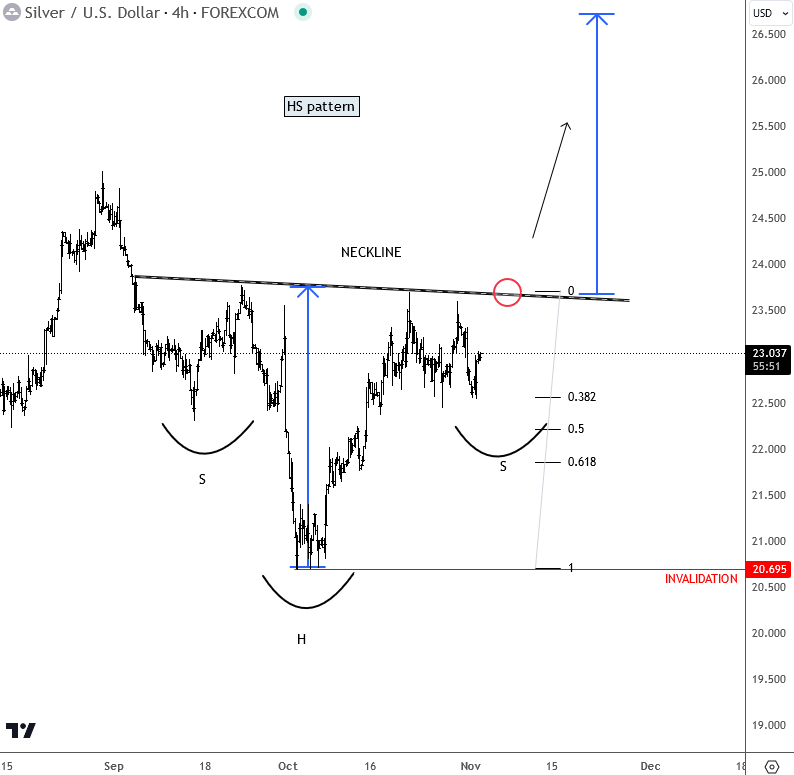 Become a member
Get daily Elliott Wave updates for some major Digital currencies, FIAT currency markets, major stock indexes, gold, silver, crude etc. or apply for unlimited access to the Elliot Wave educational videos.
Dow Jones Formed A Leading Diagonal?. Check our free chart HERE.