Dow Jones Industrial sector is the strongest this week and we can see sharp and impulsive intraday stabilization that can cause a bigger recovery in upcoming weeks, but ideally only within a higher degree A-B-C corrective rally in wave B after we spotted a larger leading diagonal from the highs into wave A. So, we will still have to be aware of another sell-off on stocks, but maybe later, at the end of 2023 or beginning of 2024.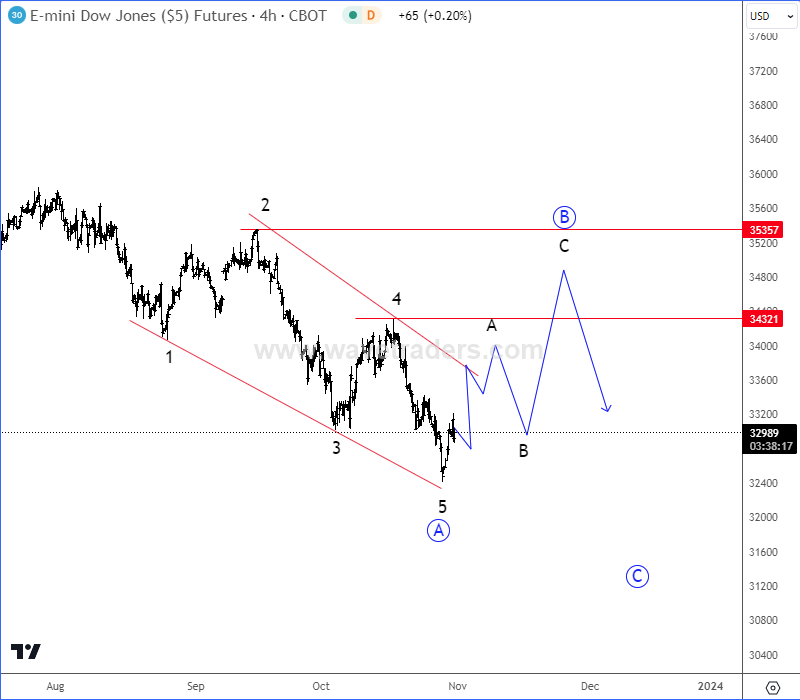 If you are interested in more analysis like this, make sure to check our latest video of a live webinar recorded on October 30 2023 HERE.
Become a member
Get daily Elliott Wave updates for some major Digital currencies, FIAT currency markets, major stock indexes, gold, silver, crude etc. or apply for unlimited access to the Elliot Wave educational videos.