Silver Remains In Uptrend, As 10Y US Treasury Notes Can Be Bottoming from technical point of view and from Elliott wave perspective.
10Y US Treasury Notes turned higher at the end of 2022 when the USD dollar turned down because of lower US yields, on speculation that FED is approaching the end of a hiking cycle. However, treasuries hits resistance and come back lower again as FED is looking for one or two more hikes. Ideally, price is trading south now in the fifth wave, the final leg of a bearish impulsive structure, so we can expect a new change in trend if really FED will end the hawkish cycle sometime this year.
The short-term cycle on 10 year US notes suggests that fifth wave can be now completed and low in place if we consider a recovery back previous wave swing low and above trendline near 108'25 level. So, bigger recovery can be coming, which can be top for US yields and resistance for USD index, just be aware of short-term pullbacks.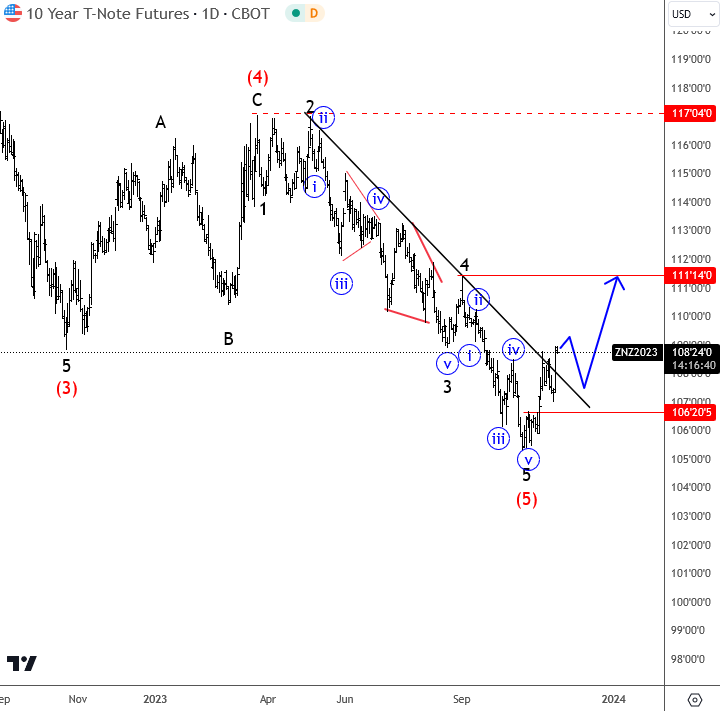 As you can see, 10Y US Yields turned down from the highs in an impulsive five-wave cycle, which suggests that top can be in place, but more weakness is expected after an a three-wave A-B-C corrective pullback. At the same time we can see a nice positive correlation with the USDollar Index – DXY chart, which can face even more weakness along with Yields.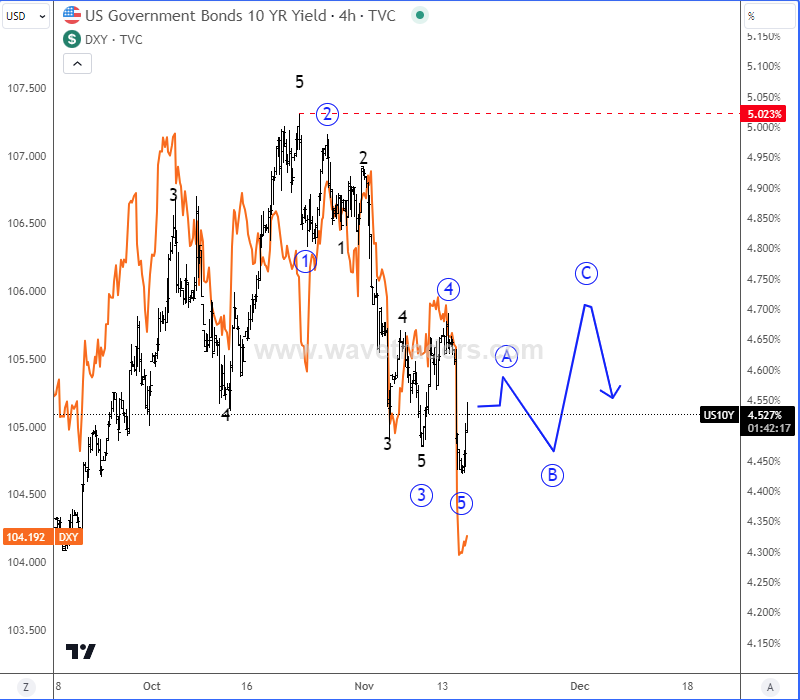 We have been talking a lot about bullish silver in the past articles and we also shared an article on November 2nd CLICK HERE. Now that treasuries (10Y US Notes chart) can be bottoming, silver can see even more gains, at least up to 24-25 area, especially if breaks the neckline of inverted head&shouldss pattern near 23.50 level.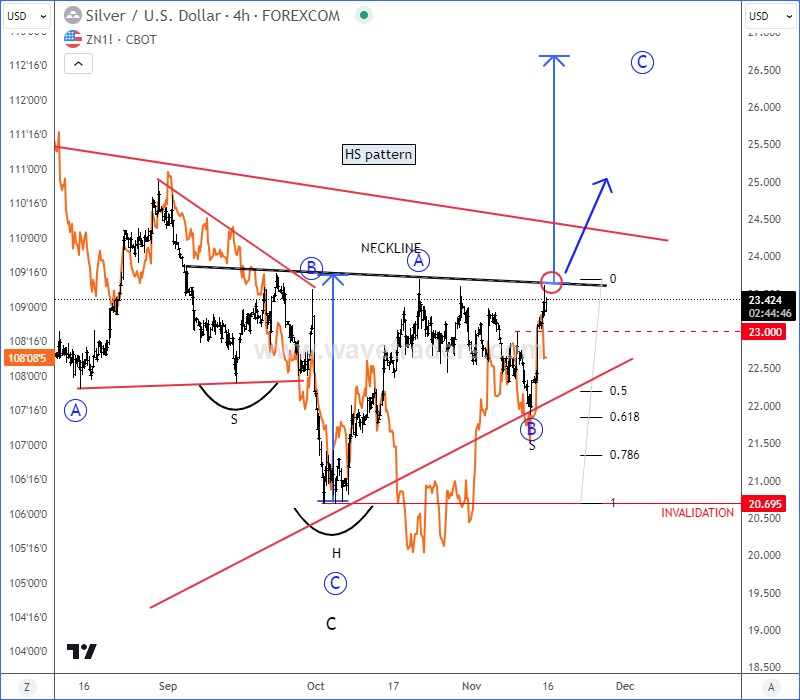 Become a member
Get daily Elliott Wave updates for some major Digital currencies, FIAT currency markets, major stock indexes, gold, silver, crude etc. or apply for unlimited access to the Elliot Wave educational videos.
Silver can try to breakout. Check our latest video analysis sponsored by Orbex HERE.