Platinum is looking for a bullish resumption, as it can be unfolding a new five-wave bullish impulse from Elliott wave perspective.
Platinum was trading in a correction for the past two years, which we saw it as a Double Zig-Zag or complex W-X-Y corrective pattern. At the end of 2022, we have seen strong bounce in an impulsive five-wave fashion, which was signal for a completed correction within uptrend.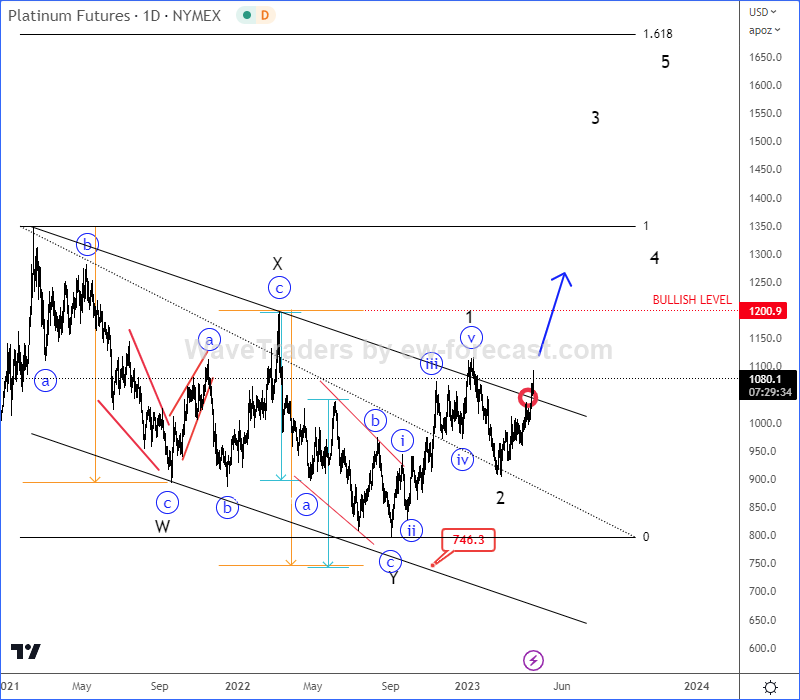 Well, after a sharp pullback in wave 2 with nice bullish setup formation, Platinum is now trying to break higher into wave 3 of a five-wave bullish impulse, especially if it manages to stay above channel resistance line. So, if breaks above 1200 bullish confirmation level, we can easily expect a bullish resumption towards 1400 – 1600 area.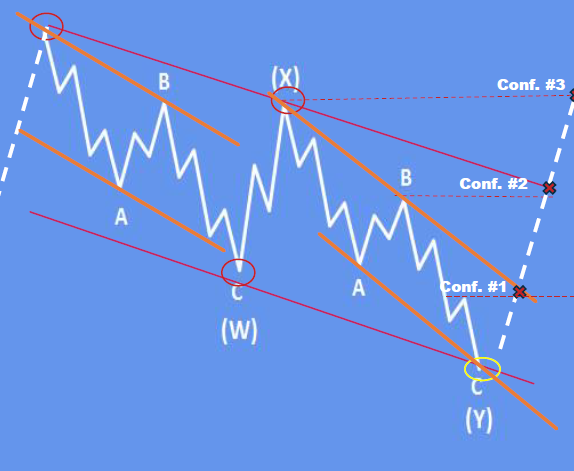 Double zigzag
•Corrective channels are important!
•Early confirmation of a completion is a break out of a corrective channel of wave Y, then break of wave B
•Final confirmation is above wave X
For more analysis like this you can watch a recording of our latest live webinar from April 17 2023 below:
Become a member
Get daily Elliott Wave updates for some major Digital currencies, FIAT currency markets, major stock indexes, gold, silver, crude etc. or apply for unlimited access to the Elliot Wave educational videos.