Japanese stocks are approaching target area, as we see index finishing an impulsive cycle by Elliott wave theory.
Japanese stock market index NIKKEI225 has been very bullish this year by breaking all-time highs. But, we can now see it finishing a five-wave bullish cycle within higher degree 5th wave, so upside can be limited this year. After a broken larger bullish triangle pattern in wave 4, we can now see it approaching triangle target area for wave 5 around 35000 level, that can be reached within a five-wave cycle of the lower degree, where final subwave (5) of 5 can be still missing before market finds the top.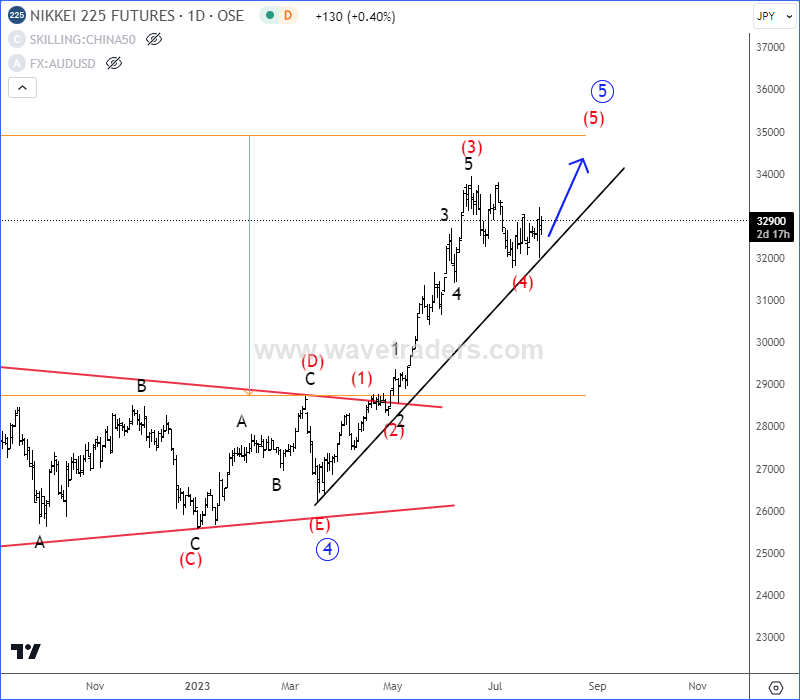 One of the main reasons why Japanese stocks may face limited gains this year is 10Y Japan Yields chart with ticker JP10Y, which we see it also nearing important and strong resistance area within final wave 5 of (C) of an (A)-(B)-(C) flat correction.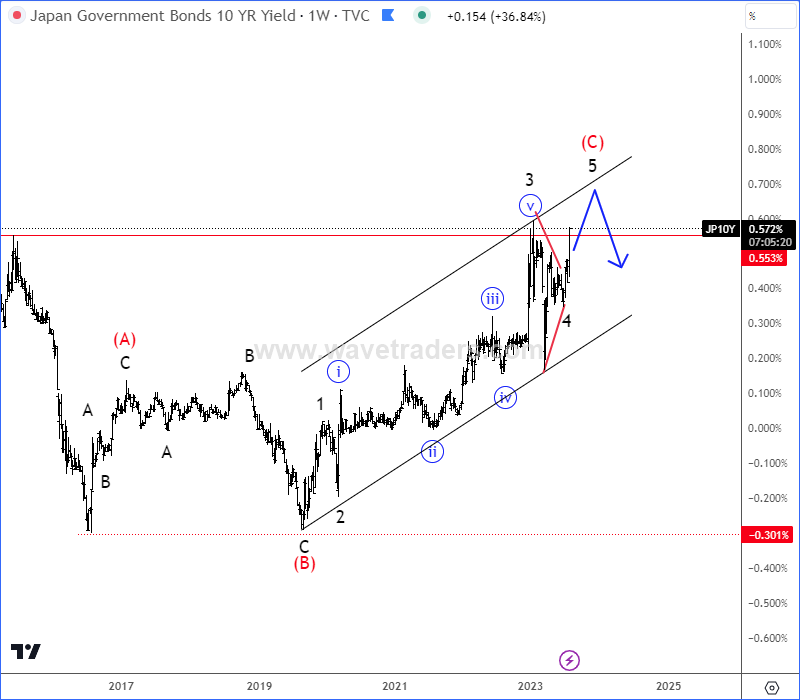 Also, its important to note that USDJPY already turned sharply down from 145 resistance area; its a clear impulse therefore market has room for more weakness after rally in wave (2), which can be completed or still in progress. So, as soon as NIKKEI225 and JP10Yields reach the resistance, this is when USDJPY can extend lower. We will favour shorts on this pair, while pair trades below 145.06.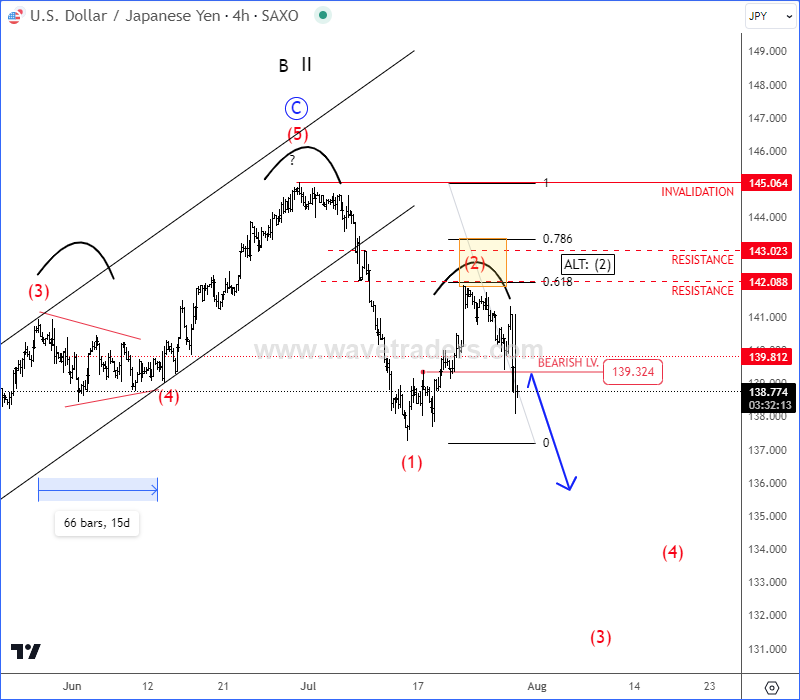 Become a member
Get daily Elliott Wave updates for some major Digital currencies, FIAT currency markets, major stock indexes, gold, silver, crude etc. or apply for unlimited access to the Elliot Wave educational videos.
GBPJPY Is Still Looking For A Higher Resistance. Check our free chart HERE.