TLT is recovering from multi-month support and can face a bigger recovery after a potential break out of the wedge pattern
Treasury bond TLT is nicely bouncing from projected strong multi-month support after a completed wedge pattern. One of the reason for a change in trend here in the last two weeks is inflation in the US which is coming down to 3% so specuatlors believ ethat FED is close to end the hiking cycles, thus yeidls are coming down with USD. Looking at the TLT, price is recovering ion an impulsive fashion for the last two weeks, which can be important evidence for more gains later on, at least for a three wave A/1-B/2-C/3 structure, up to minium 104 – 107 area.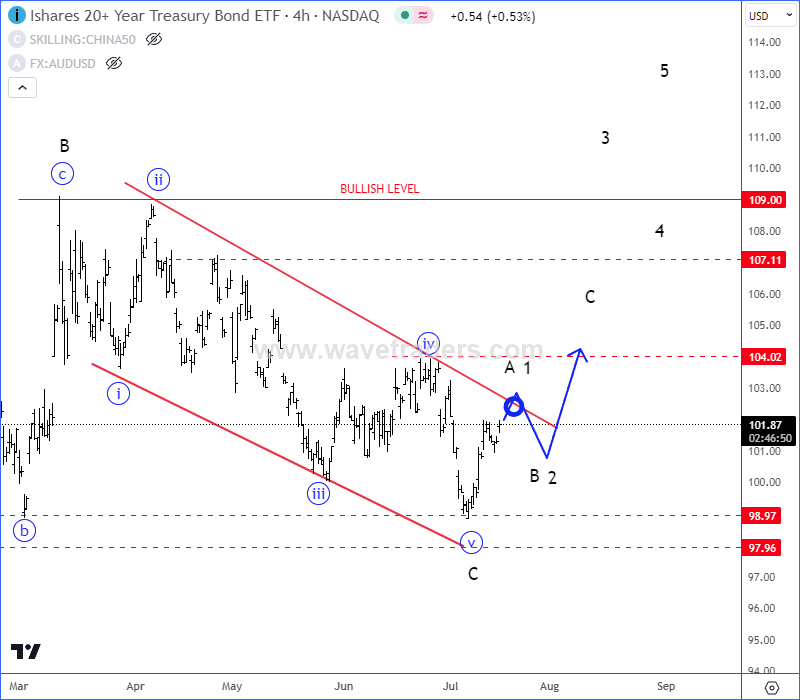 As said above, bounce is coming due to falling US yields and also from the recovery of Japanese Yen. TLT and USDJPY are in negative correlation, we just inverted the USDJPY chart for clearer visibility.
Also, its important to note that USDJPY turned sharply down from 145 resistance area; its a clear impulse therefore market has room for more weakness after rally. We will favour shorts on this pair, while pair trades below 145.06.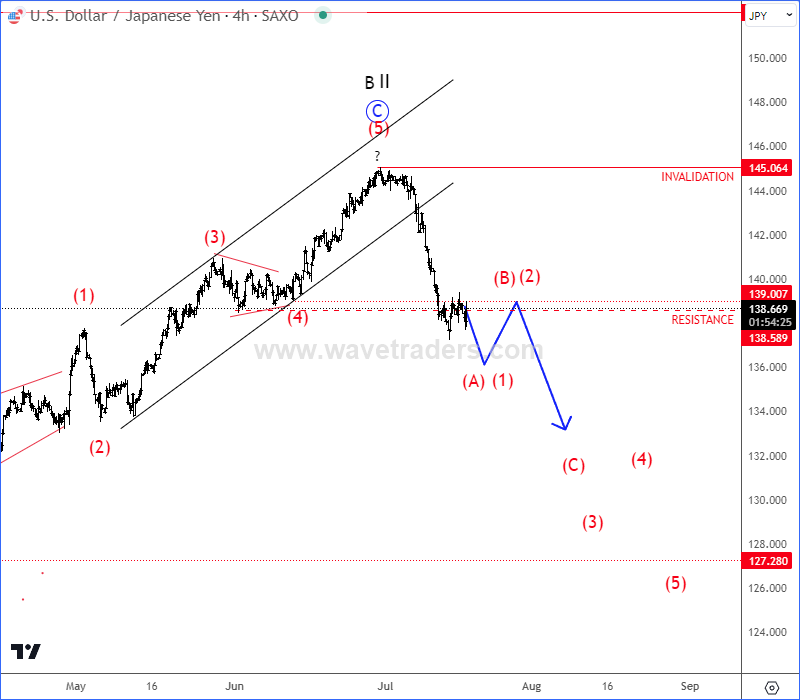 Become a member
Get daily Elliott Wave updates for some major Digital currencies, FIAT currency markets, major stock indexes, gold, silver, crude etc. or apply for unlimited access to the Elliot Wave educational videos.
DAX Has Room For More Upside. Check our free chart HERE.