If growth deteriorates too quickly or goes too far, then "bad news is bad news indeed," JPMorgan said.
Professional investors are betting that a recession can be avoided, despite warnings to the contrary. It's a risky bet — for several reasons, Goldman Sachs says in its analysis.
Fund managers prefer financially sensitive stocks, such as industrial companies and commodity producers, according to a Goldman Sachs study of the placement of Mutual funds and Hedge funds with assets totaling nearly $5 trillion dollars as reported by media.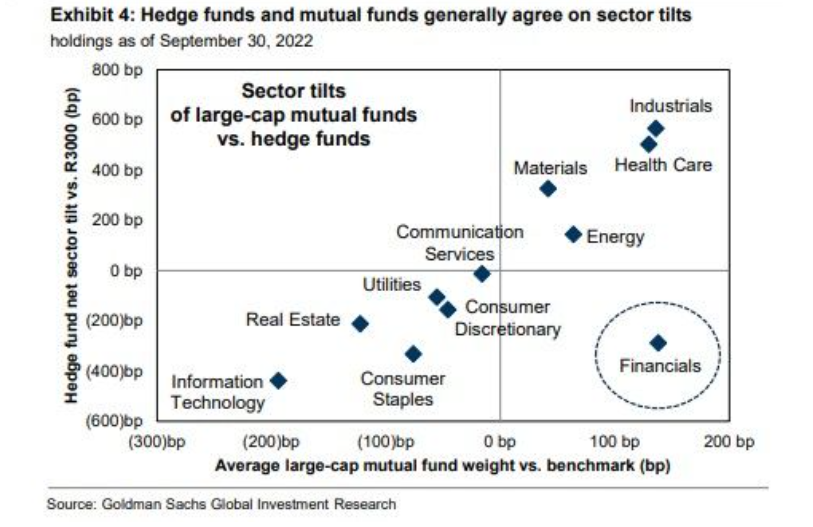 Interested in commodities? Wheat has topped. Check our chart HERE