Wheat has topped, but corrective recovery can be near, as we see it finishing a five-wave cycle from the highs.
Wheat has been in a massive rally at the beginning of 2022 due to war in Ukraine, but now that stocks are trying to stabilize in the second part of 2022, we can see commodities slowing down within deeper corrections.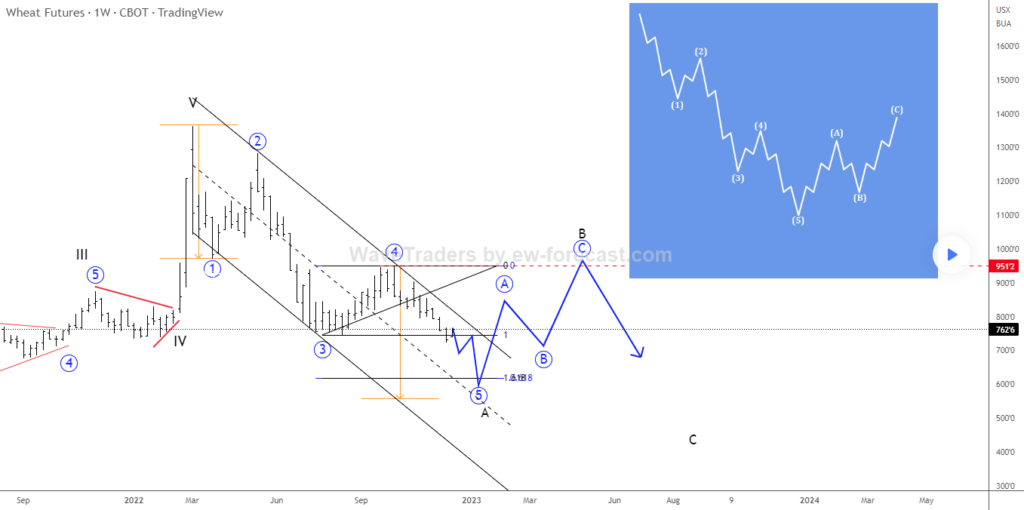 Wheat has five waves down from the highs into first leg A, now unfolding and finishing wave "5" of A that can stop around 700 – 600 area. So, top is in place temporarily, but corrective pullback in wave B may occur at the beginning of 2023, which can retest the 950 – 1000 resistance area before we will later see more weakness within wave C.
Want to learn more about Elliott waves? Check our latest educational video HERE