Ethereum stays above key support and from Elliott wave perspective it looks bullish despite recent shakeout in the Crypto market.
The Crypto market faced another sell-off, but since June, some cryptocurrencies have been doing very well and made some nice gains. Interestingly, despite the recent shakeout in the Crypto market, they are still holding well. One of them is definitely Ethereum, which we believe is going to stay strong and it can easily outperform others, currently weaker Cryptos like Bitcoin.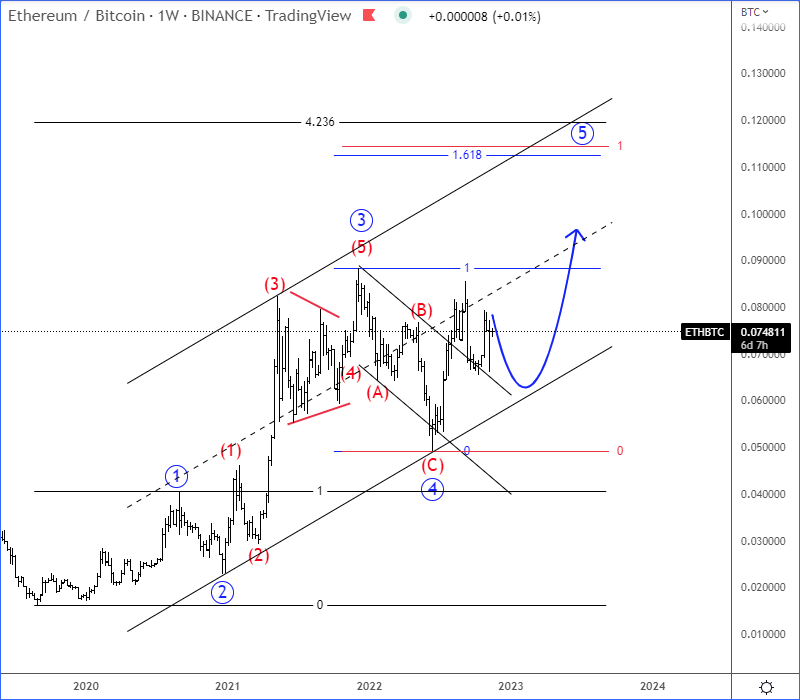 Firstly we want to share ETHBTC pair chart, just to show you that ETH is stronger than BTC already since 2020 and it may stay so at least till 2023. Looking at the ETHBTC Weekly chart from Elliott wave perspective, we can clearly see it unfolding five waves up from the lows that can take the price even higher for wave 5 after recent correction in wave 4. Some nice Fibonacci cluster targets for wave 5 comes aroud 0.11 – 0.12 area.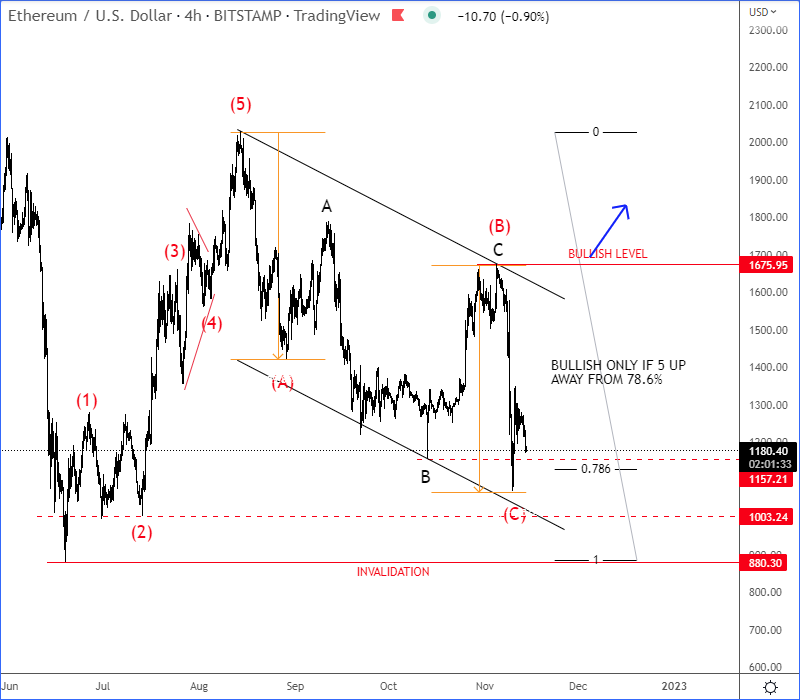 If we take a look at ETHUSD 4-hour chart, Ethereum made a five-wave recovery from June lows till August. Since September, we can actually see a potential three-wave (A)-(B)-(C) correction that can be coming to an end with recent sell-off into wave (C). Considering channel support line, 78,6% Fibonacci retracement and equal wave length of (A)=(C), then there's a chance 1000 area is key support, but it needs to be confirmed in the hourly ETHUSD 1H chart.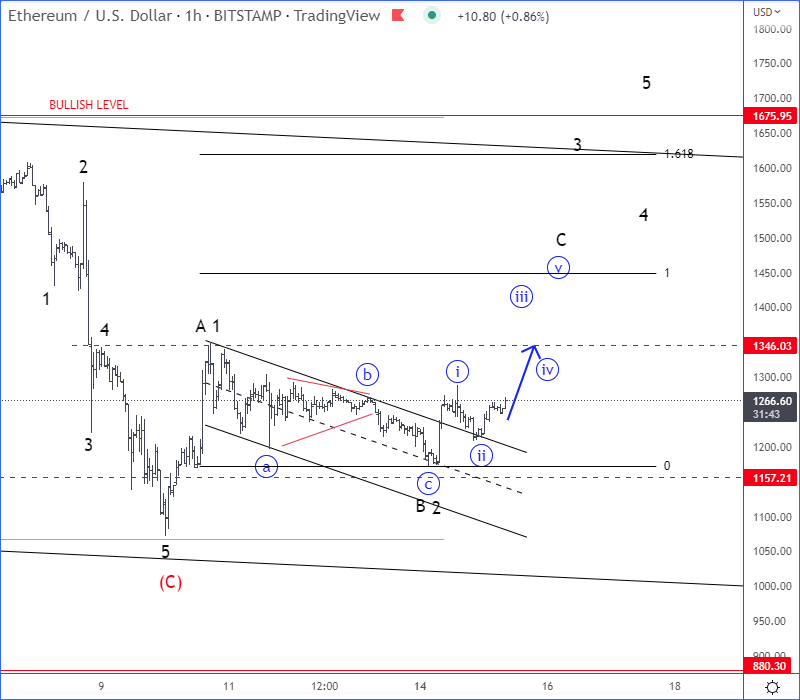 In the BTCUSD 1H chart, we are tracking a minimum three-wave A/1-B/2-C/3 recovery, where wave C/3 can be already in play at least towards 1400-1500 area for wave C or maybe even wave 3 if bulls extend the rally above 1675 bullish confirmation level.
So, technically speaking, if we get a five-wave recovery on the intraday basis and back above 1675 region, then bulls could easily send the price even up to 2k or even higher. Invalidation level, of course remains at 880.
Check also our latest macro report for the week ahead. CLICK HERE