DAX Slowed Down As Expected from technical point of view and from Elliott wave perspective.
This summer, we've been tracking a bearish pattern on DAX. In fact, we've been discussing the potential reversal in prices due to an ending diagonal pattern. We know that when patterns are completed, reversals can be sharp and fast, unfolding in at least three waves as illustrated in the daily chart from August 2023.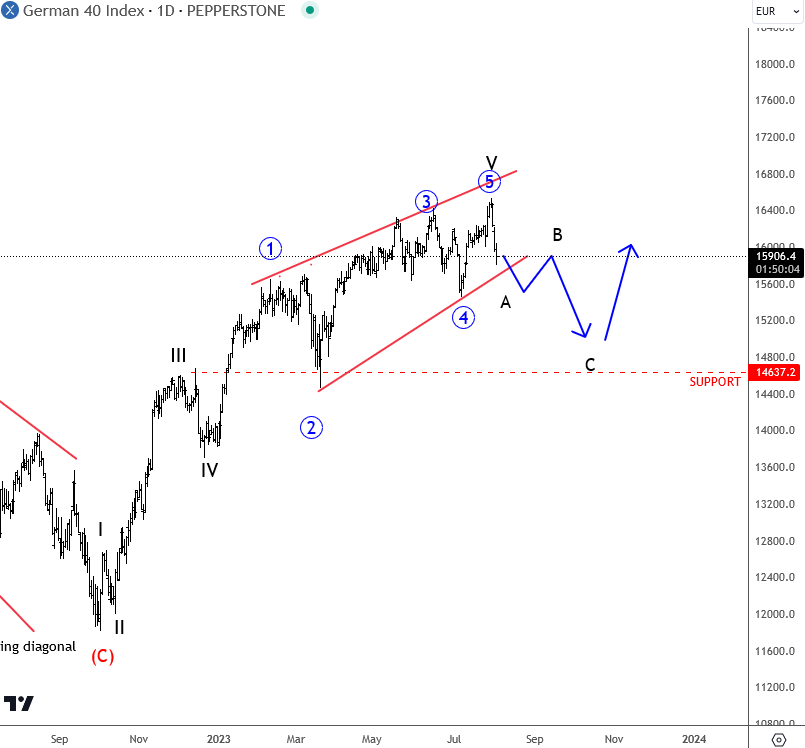 Now, looking at the current updated price action, we can see a three-wave drop already in progress, with prices currently in the late stages of wave C. This could find strong support around 14,637. Despite ongoing geopolitical issues and higher interest rates, there may be a relief rally in the final two months of the year.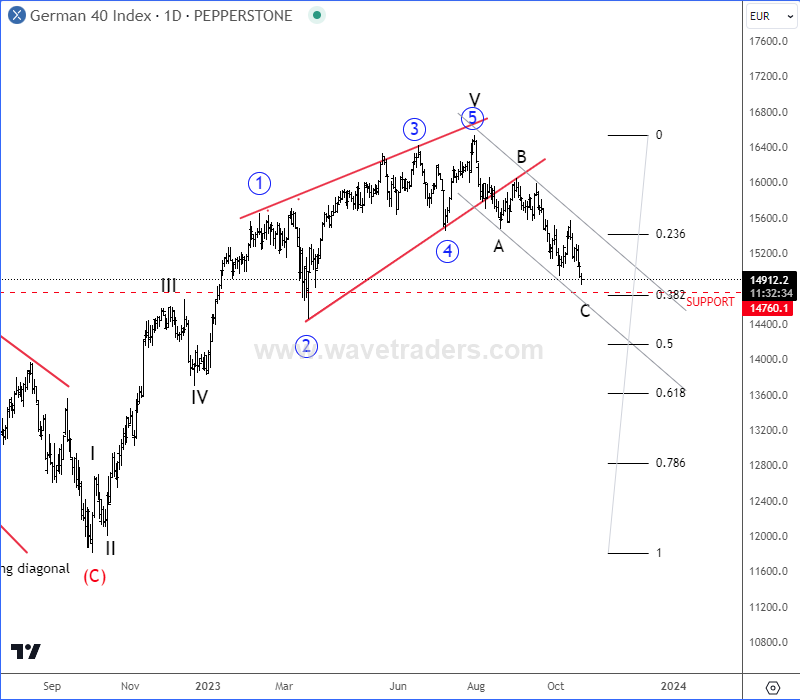 You can also join us in live webinar on Monday, Oct 23, 2023, @15.00 CET.
Become a member
Get daily Elliott Wave updates for some major Digital currencies, FIAT currency markets, major stock indexes, gold, silver, crude etc. or apply for unlimited access to the Elliot Wave educational videos.
Ripple Is Waiting For The ALTcoin Season. Check our blog HERE.