Ripple Is Waiting For The ALTcoin Season, as we see it finishing a bullish triangle pattern by Elliott wave theory.
We talked about ALTcoin season already back in June, when we spotted strong support on ALTcoin dominance (OTHERS.D) chart CLICK HERE. We got a nice bounce after a completed leading diagonal, so ALTcoin dominance can be actually here within A-B-C rally, but in current short-term bear market, ALTcoins can be still searching for the support as price turns down for wave B.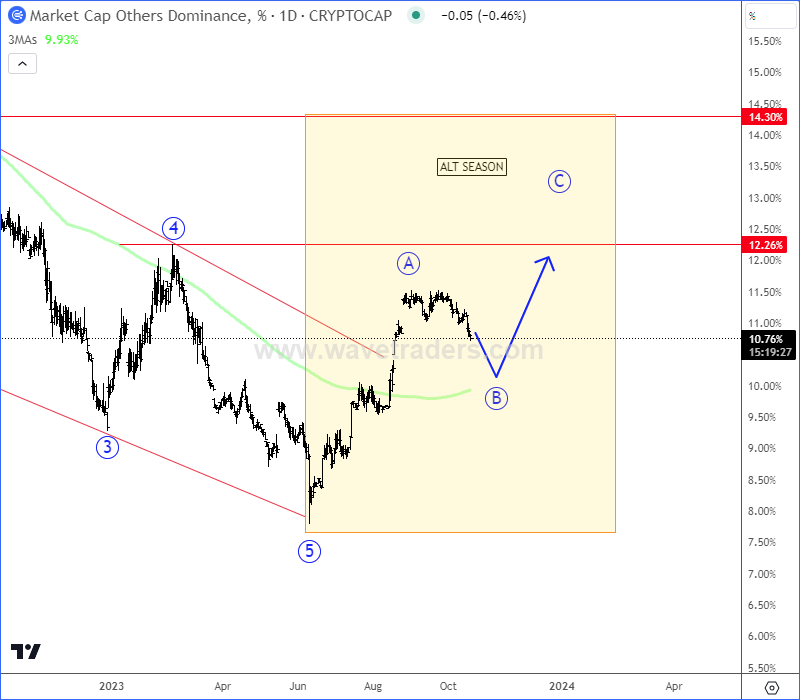 The reason why cryptocurrencies are currently on the back foot is the US dollar which continues to strengthen, largely due to geopolitical concerns. Additionally, the Federal Reserve (FED) may choose to maintain higher interest rates for an extended period, which certainly isn't bearish for the USD. As long as this situation persists, the USD can be expected to outperform other assets. Consequently, it's evident that ALTcoin season is currently on pause, a fact supported by Bitcoin dominance trading higher while ETH lags behind.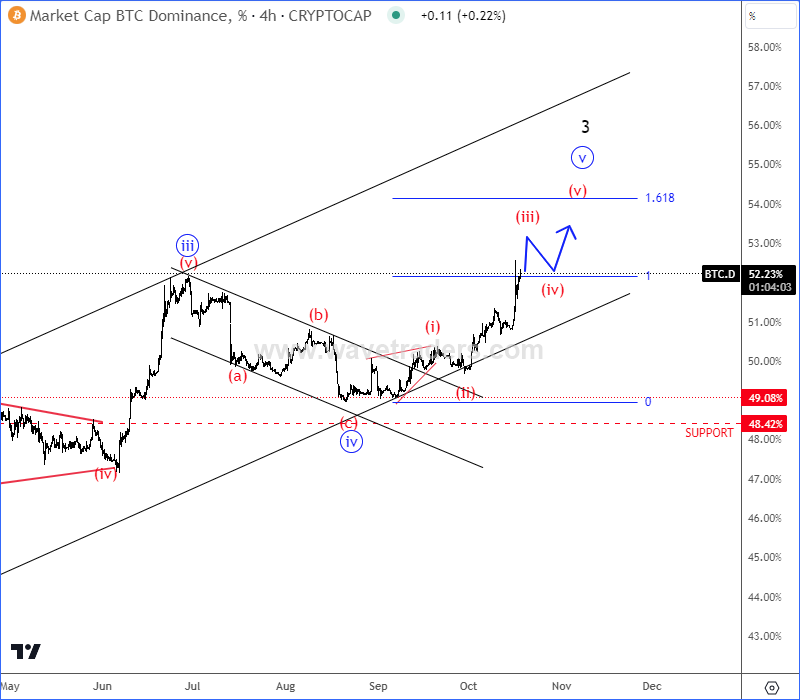 However, as soon as BTC dominance completes wave v and ETH wave (C), this is when ALTcoin dominance may return.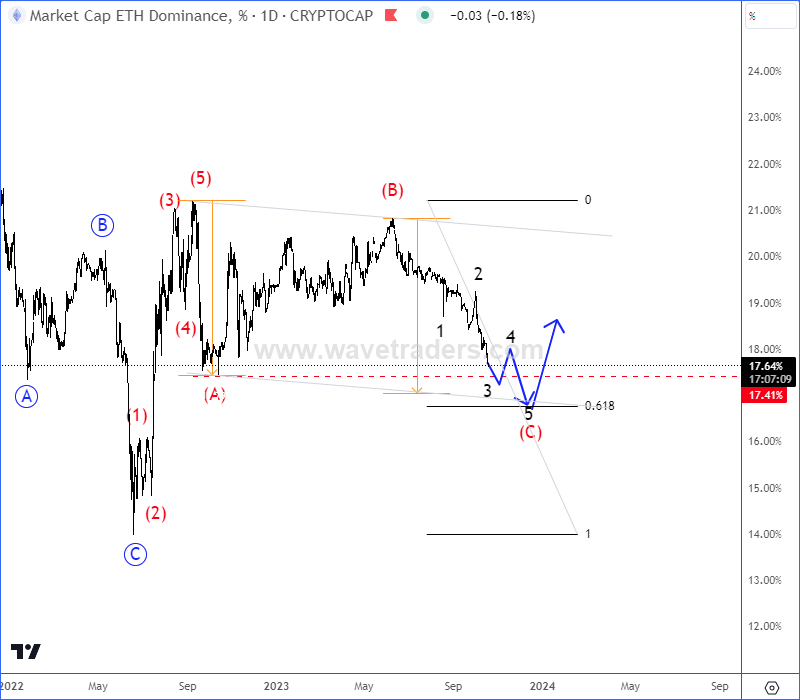 In this period of uncertainty, it's wise to analyze higher time-frame charts and explore potential opportunities among altcoins with significant upside potential. This preparation will position you for the return of the cryptocurrency bull run. In this article we will take a closer look at Ripple's weekly chart. Well, Ripple with ticker XRPUSD is trading in sideways corrective consolidation since 2018 and it looks to be finally finishing a larger bullish A-B-C-D-E triangle pattern within wave IV before we will see further rally back to all-time highs within higher degree wave V. As soon as ALTcoin dominance (OTHERS.D) finds the support for wave B and goes higher for wave C, this is when Ripple can find new buyers as well.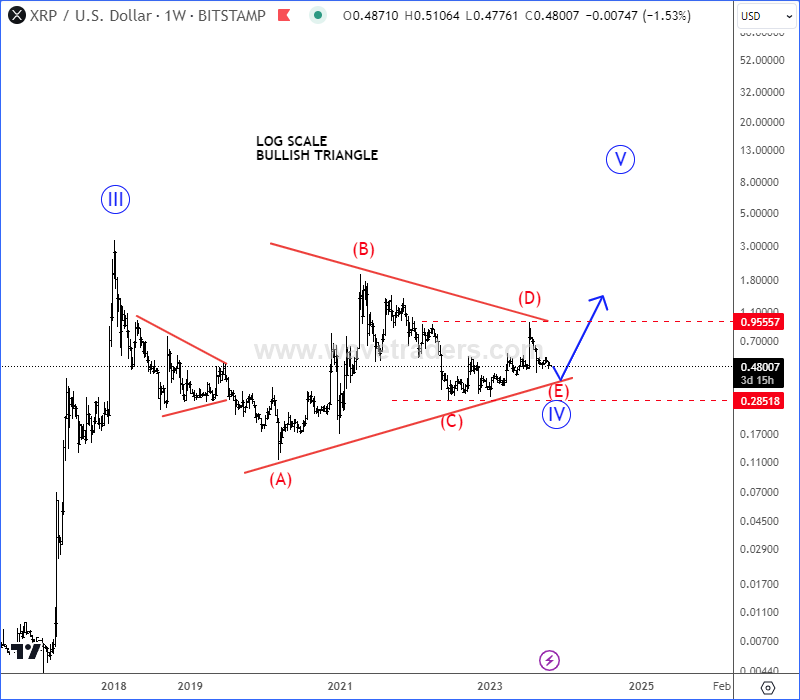 Become a member
Get daily Elliott Wave updates for some major Digital currencies, FIAT currency markets, major stock indexes, gold, silver, crude etc. or apply for unlimited access to the Elliot Wave educational videos.
Bullish Impulse Tests 4600 For SP500. Check our latest video analysis sponsored by Orbex HERE.