ALTcoin season has started, as we see ALTcoin market and its dominance waking up from the support by Elliott Wave theory.
Crypto market remains nicely up due to strong Bitcoin and its dominance, but ALTcoins may follow soon, as ALTcoin dominance can be trading at the support zone. We have been talking about that already back in April. CLICK HERE
ALTcoins seems to be back to life. OTHERS chart is now back above projected 100B first bullish evidence level, which confirms a completed (A)-(B)-(C) corrective decline and bulls back in the game, especially if breaks back above channel resistance line near 115B level.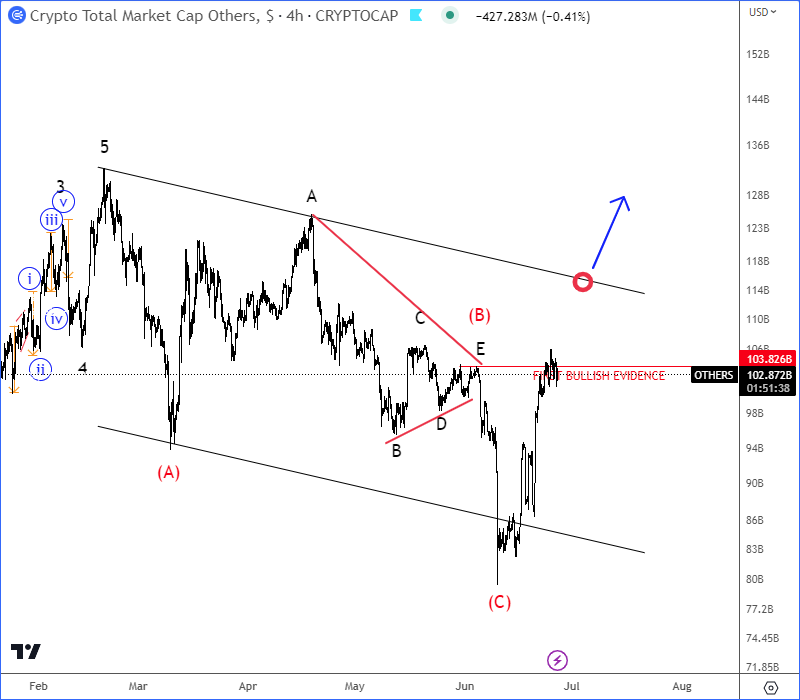 The main reason why ALTcoins could be doing well in the second part of 2023 is ALTcoin dominance (OTHERS.D) chart, in which we see a completed leading diagonal from the highs that can be now followed by a three-wave A-B-C corrective recovery. Has ALTcoin season finally started?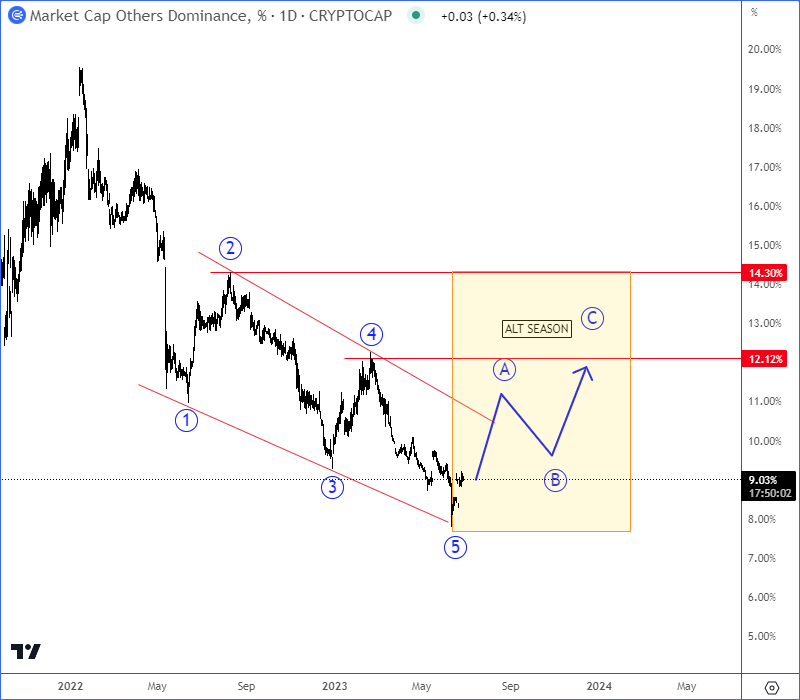 Another indication that Ethereum and other ALTcoins may start outperforming Bitcoin is ETHBTC chart, The ETHBTC pair is now approaching golden 61,8% Fibo. retracement within the wedge pattern for wave C of an A-B-C correction. So, with an upcoming ALTcoin dominance, ETHBTC may rally soon.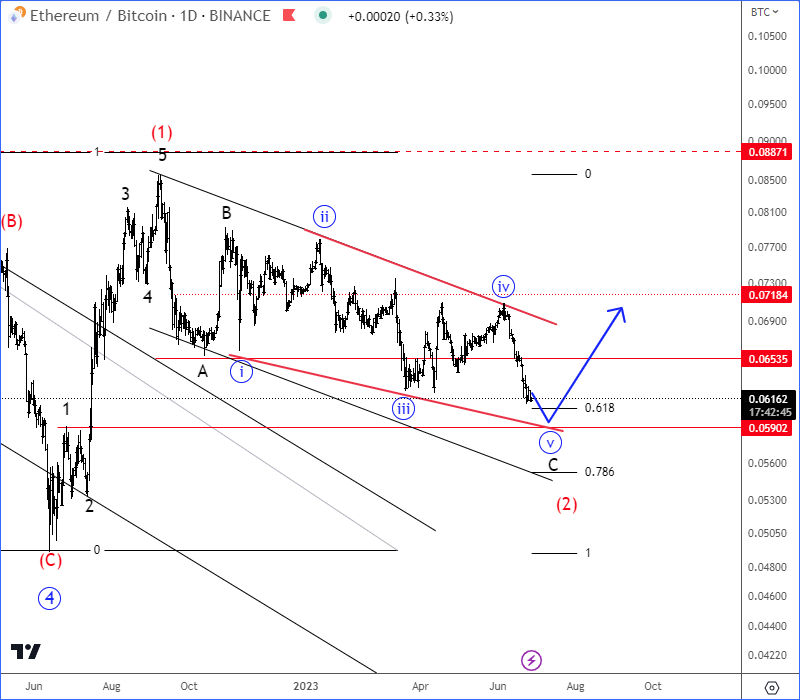 Become a member
Get daily Elliott Wave updates for some major Digital currencies, FIAT currency markets, major stock indexes, gold, silver, crude etc. or apply for unlimited access to the Elliot Wave educational videos.
Gold Is Coming Into $1900 Support. Check our free chart HERE.