Crypto market is nicely recovering since start of the year and Bitcoin is currently one of the strongest due to BTC dominance, but ALTcoins may follow soon as ALTcoin dominance can be trading at the support zone.
Looking at the OTHERS.D (ALTcoin dominance) chart, we can see it nearing support based on two different daily interpretations. First count is showing a completed five-wave drop from the highs that can be now followed by an A-B-C flat pattern, where wave C rally may occur soon. Second count is showing an incompleted five-wave drop from the highs, but we see it trading in final 5th wave of a leading diagonal that can be followed by an A-B-C corrective rally. Well, what we want to say is that in both cases ALTcoin dominance can be approaching strong support zone, from where we may see a recovery. And, in current bullish market, ALTcoins may easily follow Bitcoin soon. ALT season knocking on the door?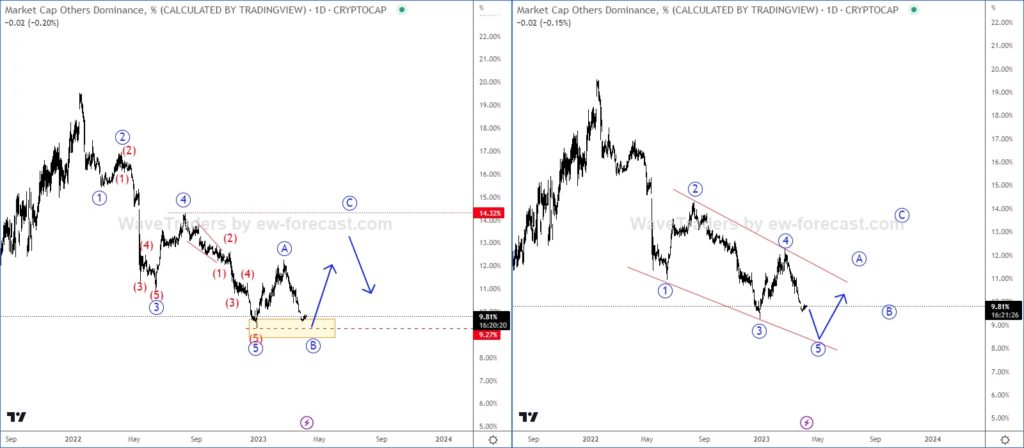 Become a member
Get daily Elliott Wave updates for some major Digital currencies, FIAT currency markets, major stock indexes, gold, silver, crude etc. or apply for unlimited access to the Elliot Wave educational videos.
Check our latest Surfing The Waves Elliott Wave Video HERE