Cable is approaching potential temporary resistance, as prices approach the upper line of a wedge pattern, while COT data shows some extreme levels.
Cable with ticker GBPUSD is waking up after reaching multi-year low, so we are looking for a wedge pattern, which can be completed as we see it turning up sharply from 2022 lows when pound experienced massive capitulation and hit levels not seen since 1985, at 1.05., thus we can be in a reversal mode now and completion of a higher-degree bear market. We see a nice rally so far, a move that has also been in play due to the fact that inflation in UK is much longer and stronger compared to some other major countries.
From an Elliott wave perspective, I see price coming higher, to the upper side of a wedge, so there can be some pullbacks if pair does not manage to break the 1.32-1.34 area. For some retracement, we of course need some major catalyst, and possibly this can be the inflation that seems to be cooling down on latest reports.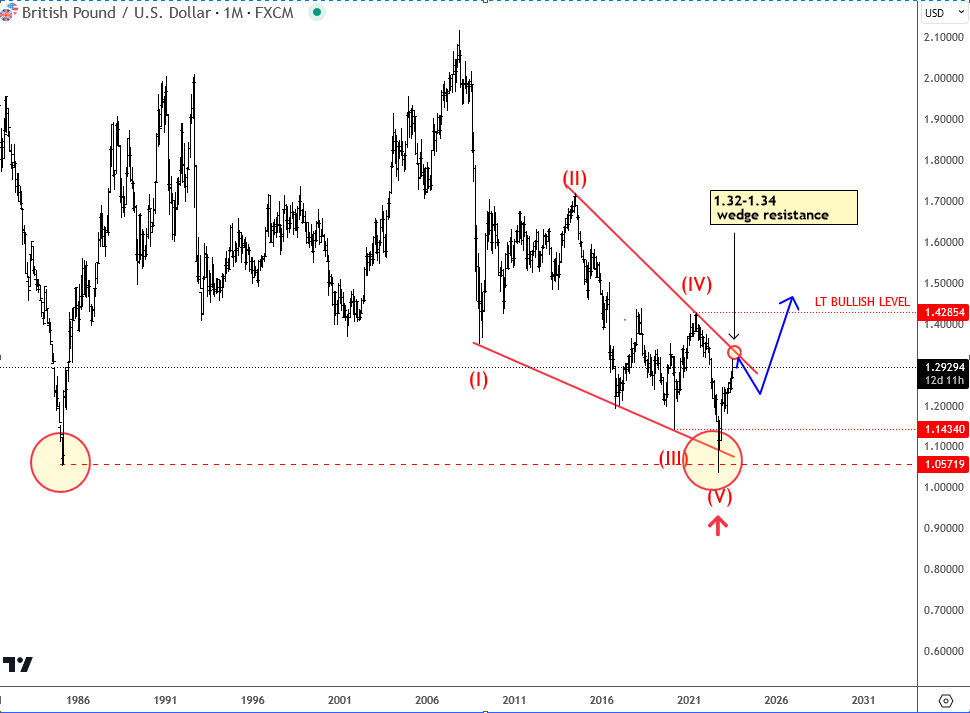 One of the main reasons that Cable may face a correction soon is the COT data, where we see large speculators trading at extreme levels. So, based on the past data, potentially be aware of limited upside, but, it may take some time before a corrective slowdown shows up. But any pullback can be temporary as we think that from an EW perspective, pair reached an important low in 2022 and that after a setback, cable can resume much higher. Very strong support on next larger pullback can be at 1.2-1.25.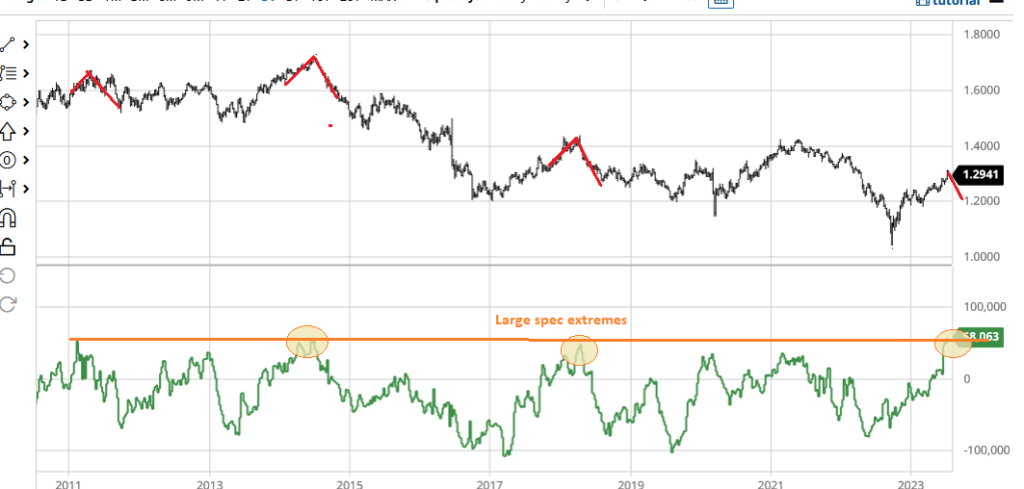 Become a member
Get daily Elliott Wave updates for some major Digital currencies, FIAT currency markets, major stock indexes, gold, silver, crude etc. or apply for unlimited access to the Elliot Wave educational videos.