AMD and NVIDIA show an interesting bullish patterns from Elliott wave perspective.
Looking at AMD and NVIDIA 4-hour charts, we can see nice bullish setup patterns that can send the price higher. Nvidia is forming a potential inverted Head&Shoulders pattern, while AMD has pretty clean bullish setup formation with five waves up from the lows followed by a complex W-X-Y correction. Well, if Nvidia breaks the neckline of Head&Shoulders pattern and if AMD breaks above 75 region, then stocks could easily stay in uptrend.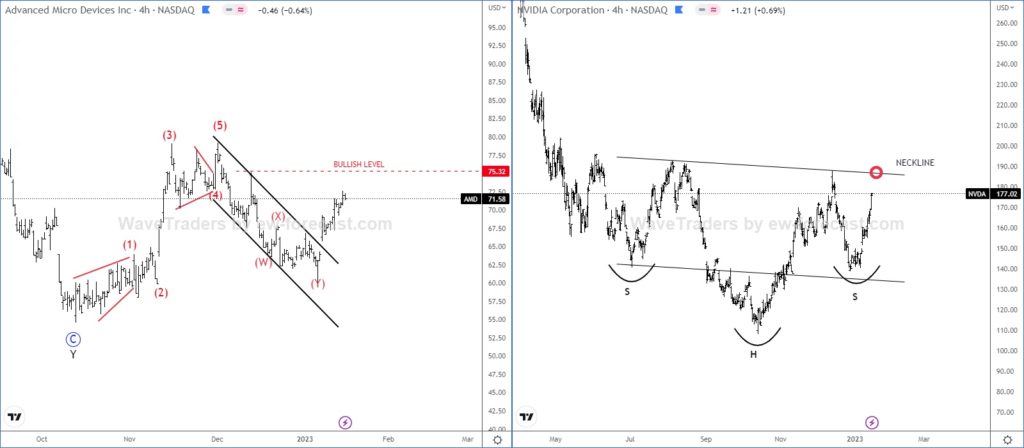 We don't track single stocks regularly, but from time to time we share them in connection to cryptocurrencies, as technology sector has a big impact on Bitcoin and friends. If we also take a look on BTC/NASDAQ ratio chart, we can now finally see it breaking above channel resistance line after a completed five-wave cycle within wave C of an A-B-C correction. So, bulls could be back, especially if ratio jumps back above 2.0 region. Ratio is actually telling us which asset will be stronger/weaker, so if we consider that some single stocks could recover, then BTC could recover even more. One of the main reasons why stocks can be bottoming is a speculation that FED will stop raising rates this year as inflation is coming down, while jobs are still stable.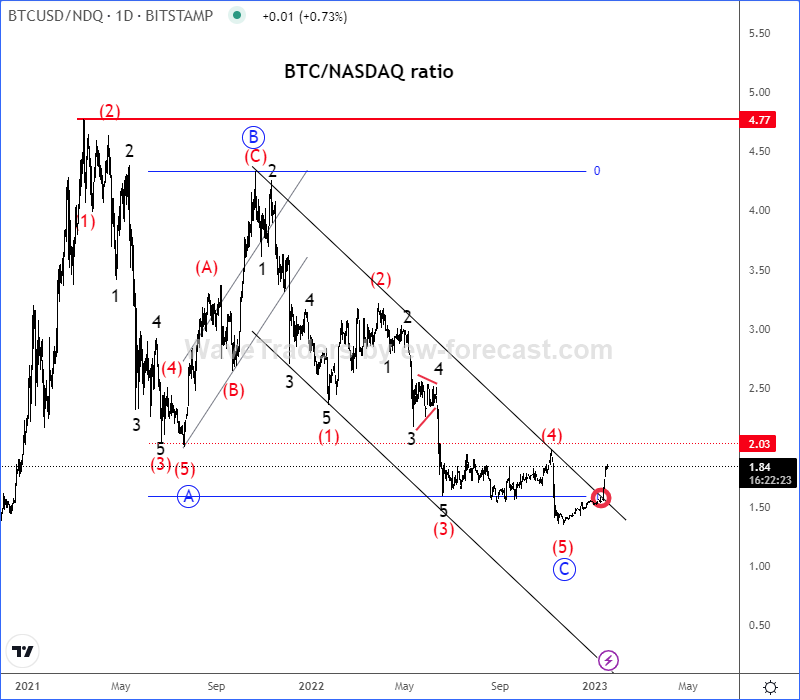 Interested in cryptocurrencies? Loopring is turning from the support. Check our chart HERE