Loopring is turning from support after the wedge pattern in wave C of an A-B-C correction by Elliott wave theory.
Cryptocurrency Loopring with ticker LRCUSD has been bearish for the last year like many other cryptocurrencies, but the wave structure from the highs is in three legs A-B-C, which indicates for a corrective movement within uptrend. Wave C is a motive wave, which should be completed by a five-wave cycle of the lower degree and we can clearly see the wedge formation that can be now completed at projected strong 0.20 – 0.15 support zone, especially if the price breaks above the upper wedge line. Keep in mind that first bullish evidence is only above 0.63 region, while bullish confirmation level is barely above 1.38 level.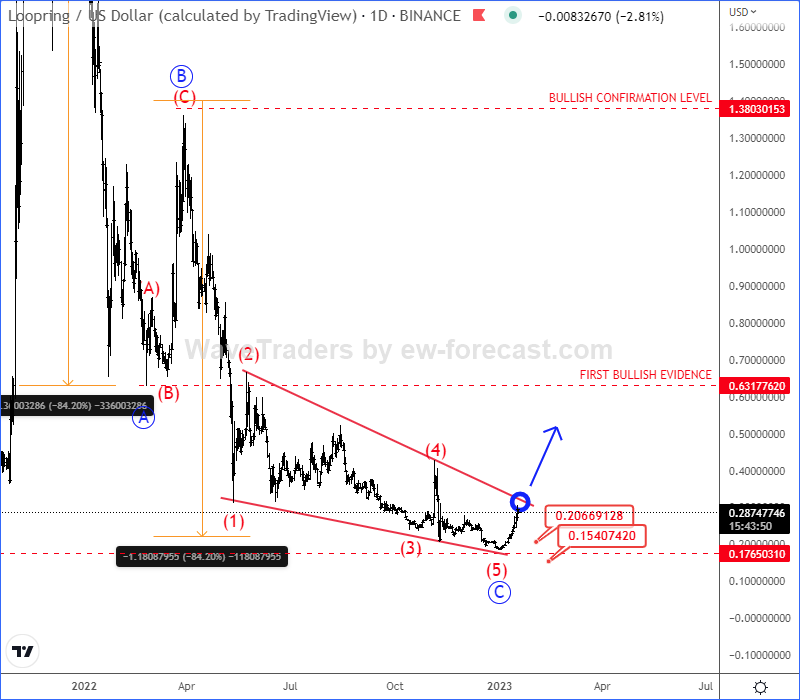 The ending diagonal (wedge) pattern is a special type of wave that occurs in wave 5 of an impulse or wave C of a correction. An ending diagonal pattern is a type of pattern that can occur at the completion of a strong move. It reflects a "calming" of the market sentiment such that price still moves generally in the direction of the larger move, but not strongly enough to produce an impulsive wave. Ending diagonals consist of five waves, labeled 1-2-3-4-5, where each wave subdivides into three legs. Waves 1 and 4 overlap in price, while wave 3 can not be the shortest amongst waves 1, 3 and 5.
The reason why they are so interesting is because they are indicating a reversal, usually a strong one.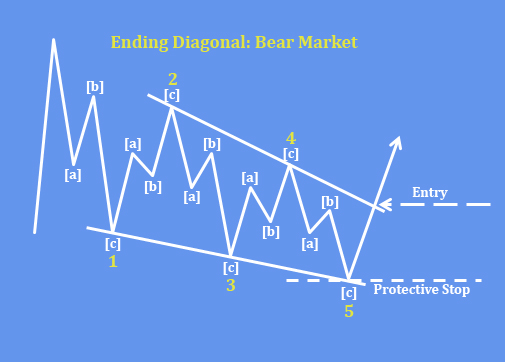 Cosmos is looking for a bigger recovery. Check our chart HERE