AMD and NVIDIA have room for more gains, as we see them trading nicely bullish as expected by Elliott wave theory.
Back on January 18 we have spotted and shared nice and clean bullish patterns on AMD and NVIDIA. CLICK HERE
As you can see today after more than two months, AMD is higher around 40%, while NVIDIA 50% and there can be room for more gains, as we see unfinished five-wave cycles. AMD can be moving in wave (3) of a five-wave bullish cycle within C/3, while NVIDIA is moving within wave (5) of a higher degree wave 3. So, after upcoming 4th wave pullbacks, we can expect to uptrend resumes at least in the first half of 2023.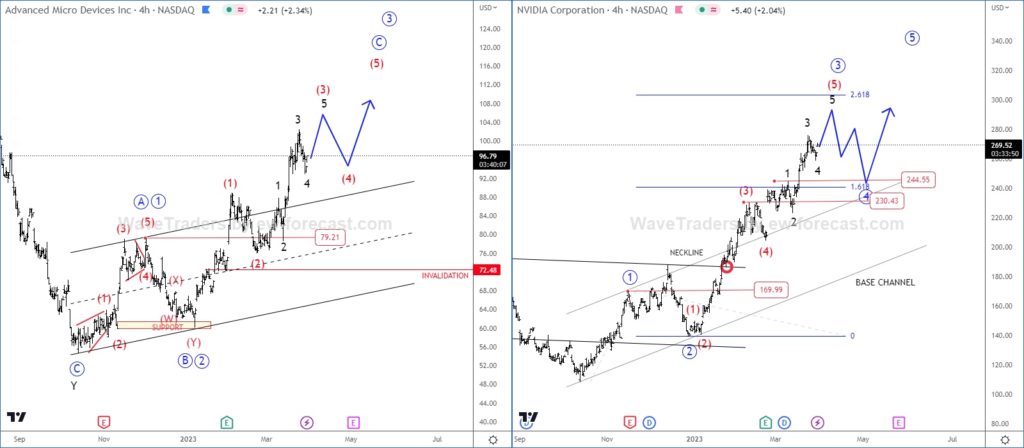 Check our latest video analysis sponsored by Orbex HERE