TRON with ticker TRXUSD has been mostly trading sideways in the last two years. Despite the bearish Crypto market in 2022 TRX stoped at some interesting supports.. If we take a look at bigger, weekly logarithmic scale chart, we can still see it trading nicely above major weekly trendline connected from the all time lows. So, there's still a chance TRX will be looking looking for higher trhid wave, maybe even of a five-wave bullish cycle, but we want to see broken 0.13 bullish confirmation level to confirm that wave (3) is underway.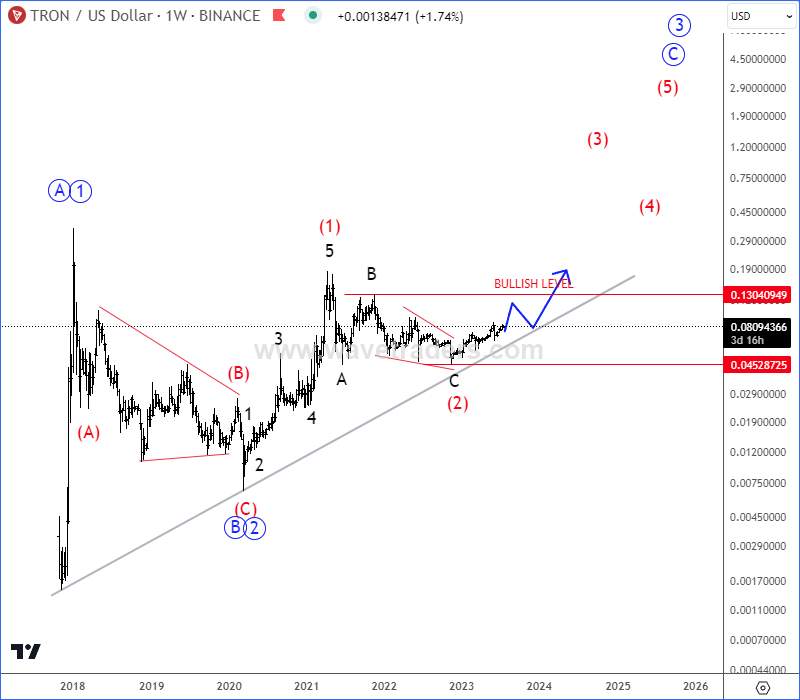 Alternatively, this can also be a triangle if price will stay sideways and trapped in range for longer period, but its till a bullish pattern.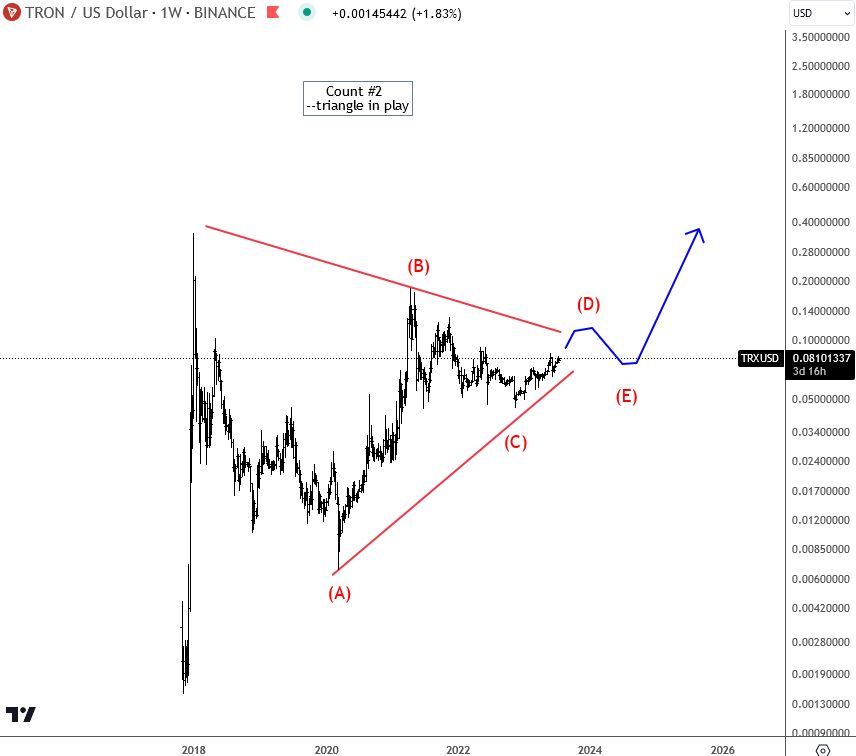 Ethereum is also bullish and it's pointing higher. For a detailed view, make sure to check our latest video analysis below:
Become a member
Get daily Elliott Wave updates for some major Digital currencies, FIAT currency markets, major stock indexes, gold, silver, crude etc. or apply for unlimited access to the Elliot Wave educational videos.
Cable Is Testing Major Resistance Line; Watch COT Data. Check our blog HERE