Exxon Mobil has a long way up, as we see it trading in a strong five-wave bullish impulse from Elliott wave perspective.
Exxon Mobil with ticker XOM is one of the best single stocks in the last two years due to bullish Crude oil. And, despite current slow down in the oil market, XOM is still on the rise due to stock market recovery in current risk-on sentiment.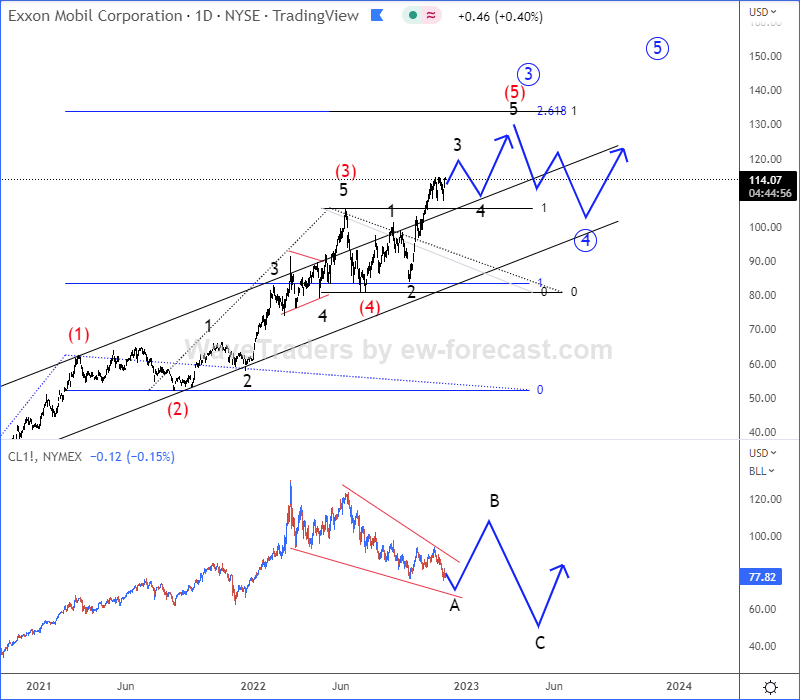 Well, we believe that XOM may face even more gains within an extended wave (5) of 3 up to 130-140 area, especially if Crude oil is about to find a temporary support, as we see it finishing a leading diagonal into wave A from the highs. So, what we think is that Crude oil may now face a corrective recovery in wave B, while XOM can extend its rally within higher degree wave (5) of 3.
Gold miners show first bullish evidence. Check our article HERE