EOS is finishing a 4-year A-B-C correction, as we see a completed five-wave cycle within wave C from Elliott wave perspective.
EOSUSD has been trading bearish for the last 4 years, but the wave structure looks like a clear A-B-C correction from the highs that can be coming to an end soon, as we see it finishing a five-wave cycle within wave C.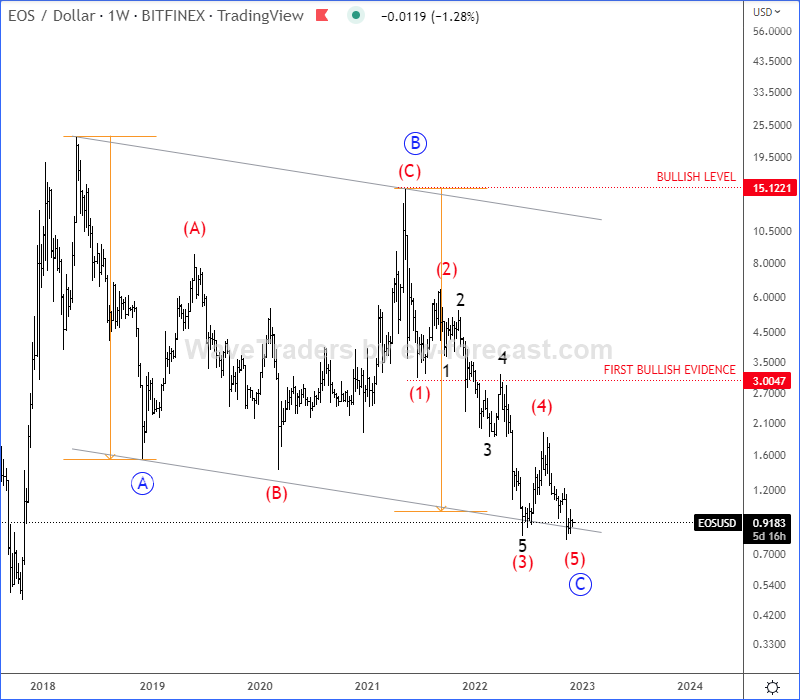 Technically speaking, EOS is right now sitting at important weekly channel support line with equal wavelength A=C, which is a perfect textbook pattern, but we need price confirmation. So, only if we see sharp or impulsive recovery back to 3.0 first bullish evidence level, only then we can confirm bottom/support in place. Bullish confirmation is above 15, while the price is above 0.50 invalidation level.
Check also our latest interesting article about Crypto market in general HERE