Cryptos can be approaching important support based on two different interpretations from Elliott wave perspective.
While Crypto's reputation has been undermined in the past, the speeches for their lifetime, their real value, and eventually their price, give investors enough 'food' for estimating where they could go under the recent circumstances after the collapse of FTX. There are many opinions heard from distinguished economists to big investors who say that Cryptos can go to zero.
The total market capitalization of cryptocurrencies today stands at $820 billion. That's 70% below the peak a year ago, but still high compared to most of crypto history. It's higher than early last year, for example, and any point before that, including the peak of the 2017 bull market.
From Elliott wave perspective, we are observing two different interpretations for the Crypto total market cap chart, however, both counts suggest that support can be near, at least temporary one. On the first count, we are tracking an A-B-C correction, where final wave C can be now in play, sitting at important 2017 highs and equal wave length A=C. In the secondary count, there's a chance for a five-wave drop into first leg A of a bigger and deeper A-B-C correction, but even this count indicates for a corrective rally in wave B, as we see it trading in final stages of wave (5) of A. Ideally, we will see a reversal in 2023, but support for a fifth wave based on Fibs can be at around 400B. Thats still far away, so be carefull with these assets. It's still a bear market after-all.
Count 1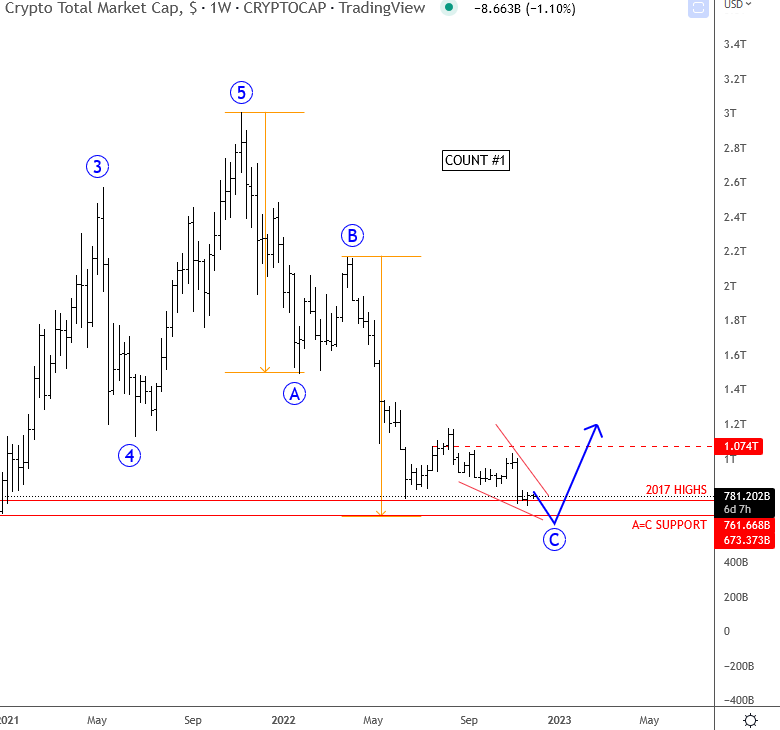 Count 2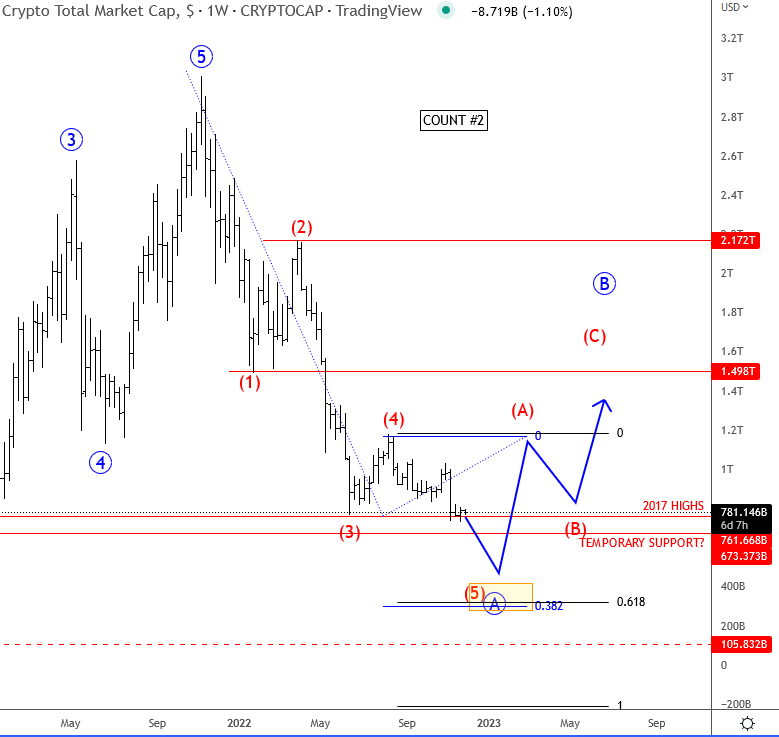 by Stavros Chanidis