DAX is breaking bearish triangle pattern and from Elliott wave perspective there is room for more weakness.
Stocks are still down and we see German DAX trapped in a higher degree wave (B) triangle consolidation which can be already completed or still in progress, so be aware of a continuation lower within wave (C) soon.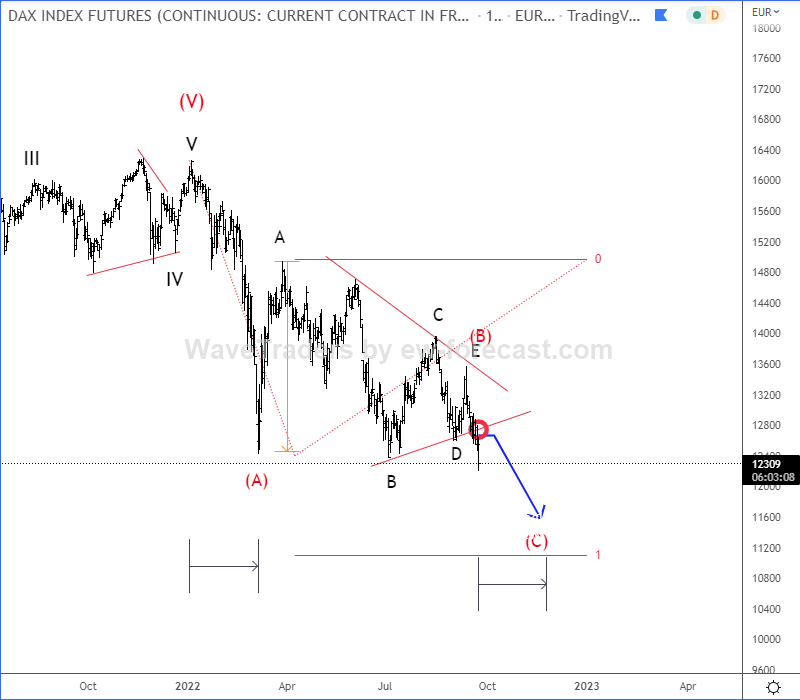 From technical point of view, wave (C) can extend its decline even down to 11k, maybe even 10k area. So, while DAX is breaking bearish triangle, watch out for more weakness, especially if we see today's weekly close at the lows.
Check our latest video analysis sponsored by Orbex. CLICK HERE