Crypto market is recovering as strong rebound from the lows suggests a temporary support from Elliott wave perspective.
Cryptocurrencies are in a recovery mode again following news that SEC Division of Corporation Finance is about to Add Industry Offices Focused on Crypto Assets and Industrial Applications and Services(source). Another reason is also a sell-off on USD Index which came down a lot after ECB hiked rates last week. We are also seeing higher stocks that signals for more gains in the near-term.
Looking at the Crypto total market cap chart, we can see sharp and impulsive intraday bounce into first leg (A), which indicates for bigger (A)-(B)-(C) rally. However, after a five-wave rally within wave (A), we should be aware of some pullback into wave (B) before we will see more upside for wave (C) towards 1.1T resistance area.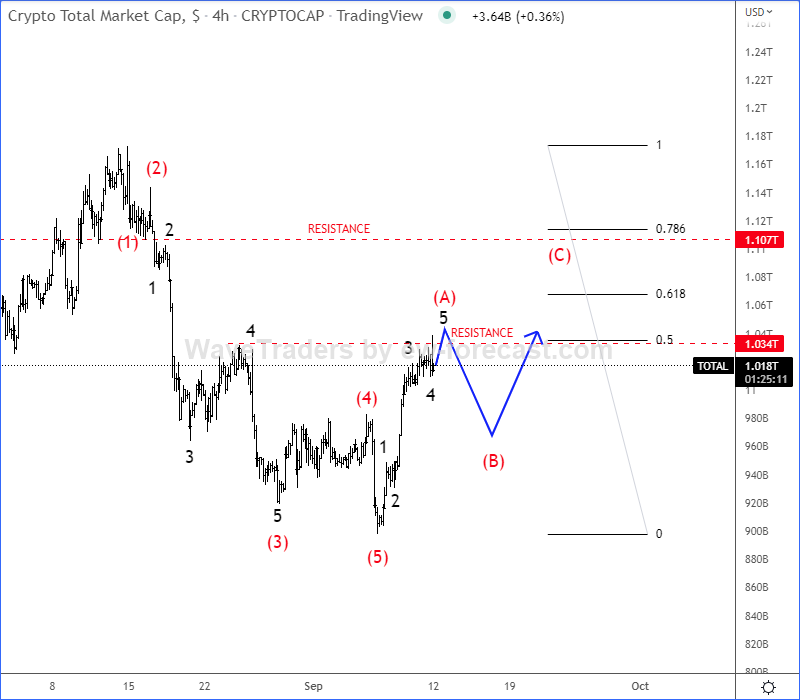 Due to dominance of BTC in the last couple of days, we may look for some BTCUSD longs with our members if we get slow corrective setback in wave (B).
USD Index shows a nice move down from a wedge after a bearish divergence on RSI. So, it appears like more weakness is coming, which can be supportive for the Crypto market, but ideally after some rally back to 109.15 area.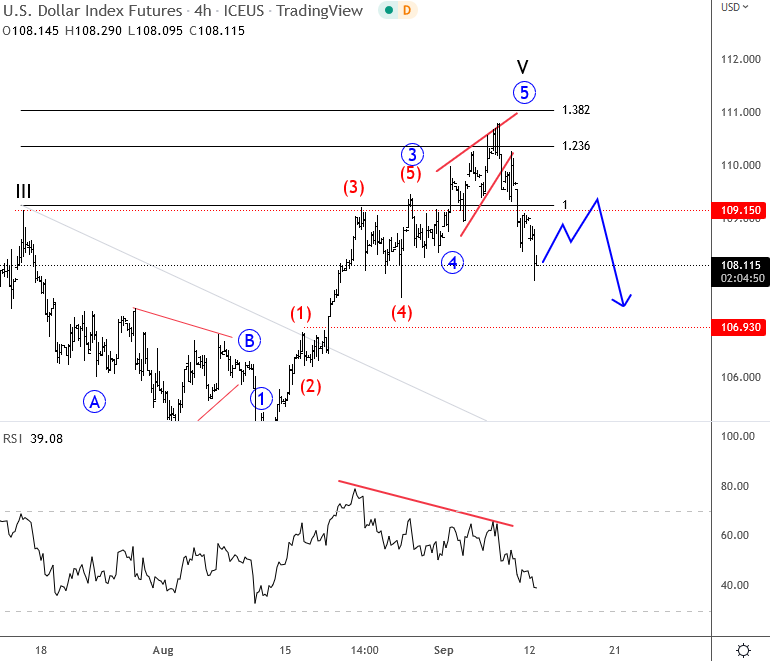 Trade well!
Check also our latest Macro article. CLICK HERE