USD Is Finishing A Five-Wave Cycle, While Nearing Resistance from technical point of view and from Elliott wave perspective.
USD Index turned down in October 2022 where we think that the dollar might have seen an important, multi-year top due to an impulsive five-wave decline from the highs. But we know that after five waves down, there will be a contra-trend movement, which appears to be in play after a recent sharp turn higher. Ideally, that's wave A of a three-wave recovery, but can also be wave C of a flat correction.
Two days ago before the important US CPI and ECB events we warned about an unfinished five-wave cycle within wave A or C. CLICK HERE
We think that upside can be limited soon as we see now subwave (5) approaching strong 105.87 resistance from March.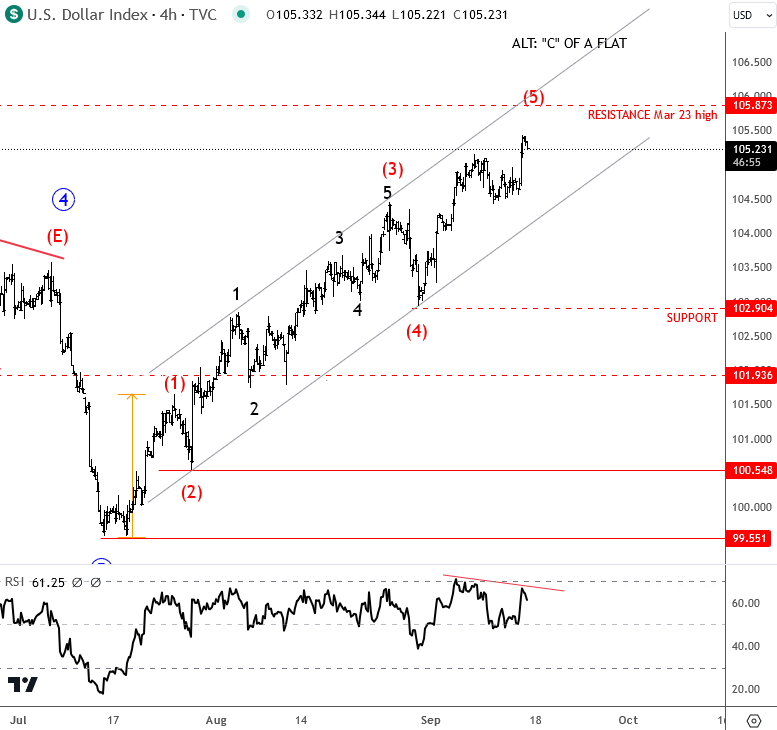 In Elliott wave theory, after every five-wave impulse we can expect a minimum three waves A-B-C retracement. So, as in our DXY case, once a five-wave cycle fully unfolds, there comes a minimum three-wave A-B-C slow down.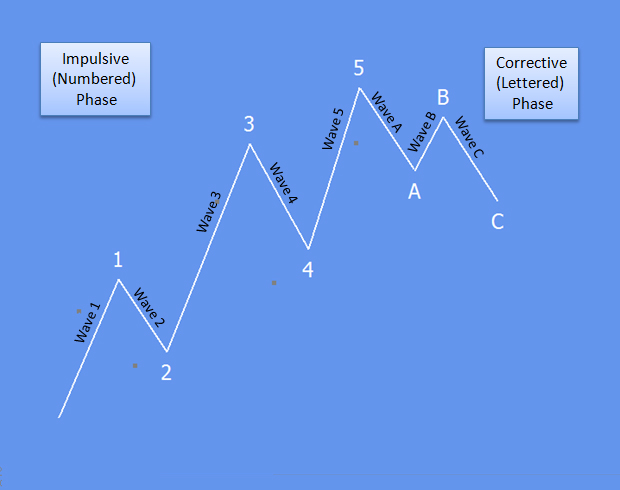 Become a member
Get daily Elliott Wave updates for some major Digital currencies, FIAT currency markets, major stock indexes, gold, silver, crude etc. or apply for unlimited access to the Elliot Wave educational videos.
USDMXN: Navigating The Elliott Wave Theory In Real Time. Check our blog HERE.